Below we look at the 3 "best" will writing, trust and probate solicitors in Harrogate.
For more on how we chose the best please consult our FAQ section at the end.
Please not the following listings are in no particular order and we are not making any recommendations for any particular solicitor. Nor are we making any other financial recommendations. 
Harrogate Estate Planning Ltd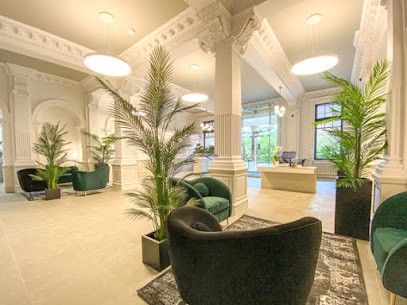 Description from the business: At Harrogate Estate Planning, we can create a bespoke estate plan, helping you to protect your assets now, ensure that it is your loved ones that benefit from your estate, and make sure that they retain that benefit into the future – providing you with protection, certainty and peace of mind.
We are a small local business, specialising in all aspects of estate planning, from wills and lasting powers of attorney, to bespoke asset protection solutions for your assets, now and in the future.
We pride ourselves in strong personal and friendly service, building strong and lasting relationships with our clients.
Jargon not included!
Additional Services:
Estate Planning Lawyer
Address: Windsor House, Cornwall Rd, Harrogate HG1 2PW
Harrogate Estate Planning Ltd website
Review Score: 5
Number of Reviews: 6
Read Reviews
IDR Law Ltd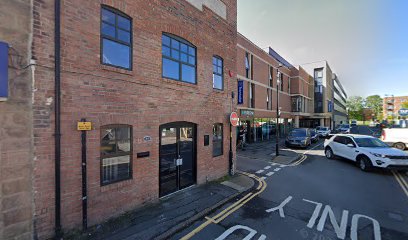 Description from the business: A nationally active boutique law firm specialising solely in the resolution of disputes and problems that arise in connection with wills, probate and trusts.
Founded by Martin Holdsworth (ACTAPS) Committee member, our team have over 100 years of combined experience in contentious probate, and have dealt with over 3000 enquiries since we opened our doors in 2017.
The numbers of people needing this area of expertise are set to increase hugely.
Clients with inheritance disputes of course come to us direct, but a huge number of clients are referred to us by other organisations who enlist our help to help them to help their clients.
Our offices are based in Harrogate, Manchester and Bristol.
Additional Services:
None
Address: 46 Tower St, Harrogate HG1 1HS
Review Score: 3.7
Number of Reviews: 3
Read Reviews
Tower Street Finance Limited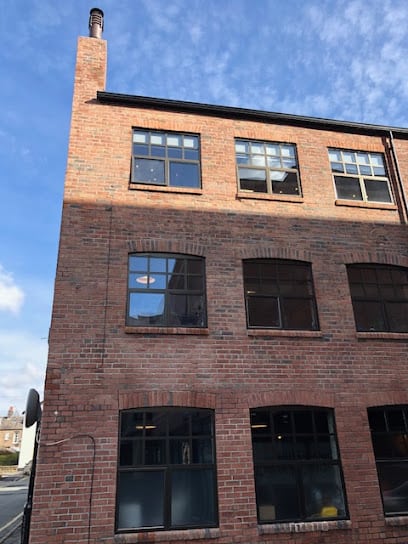 Description from the business: Tower Street Finance is an FCA regulated provider of probate lending solutions.
We know that when someone dies, the journey from starting the probate process to distributing an estate can be lengthy, challenging and emotional.
Our mission is to help both executors and beneficiaries navigate the financial challenges of inheritance, probate and estate administration.
– Don't wait 12 months, get your inheritance quicker with Inheritance Advance
– Settle your Inheritance Tax bill with Inheritance Tax Loan
– Pay Estate Expenses with an Estate Expense Funding
– Contest an inheritance with Inheritance Dispute Funding
We have an excellent Trustpilot rating and five-star Defaqto ratings for short term probate loans.
Additional Services:
None
Address: 46 Tower St, Harrogate HG1 1HS
Tower Street Finance Limited website
Review Score: 4.2
Number of Reviews: 5
Read Reviews
How Did You Pick The Best Will Trust & Probate Solicitors in Harrogate?
We started with a dataset of 8 listed Harrogate solicitors and will writing services we could find via Google Maps.
From there, we removed any listing that did not meet the following criteria.
Had no website
Had no reviews
Had an average review score below 4.0
At this point if we had 17 or fewer listings we listed all of them.
For cities where we were left with more than 17 solicitors we made further revisions by either increasing the required review score (e.g. going from a minimum of 4.0 to 4.9) and/or increasing the minimum number of required reviews (e.g. going from at least 1 review to at least 10).
In our view a solicitor which has 100 5* star reviews is likely more accurate than one which only has a single 5* review.
Note we only used review data from Google Maps and not any other third-party websites.
How much is will writing in Harrogate?
It really depends on what you need.
For the simplest wills you can take advantage of free charity will writing services or use an online service which with prices starting around just £30.
More complex wills, trusts and probate issues will cost significantly more. You can use the from below to get a free quote.
Solicitors In Other Cities
Redditch Will Writing
Hayes Will Writing
Runcorn Will Writing
Hertford Will Writing
Shrewsbury Will Writing