A pre-paid funeral plan allows you to pay for your funeral in advance, at today's prices, protecting your loved ones against unexpected costs and making sure everything's how you would have wanted it.
You pay either a lump sum or instalments to the plan provider. A plan might cover cremation costs in full but only partially cover disbursements or third party costs such as burial fees, tributes and church service, which are subject to change over time.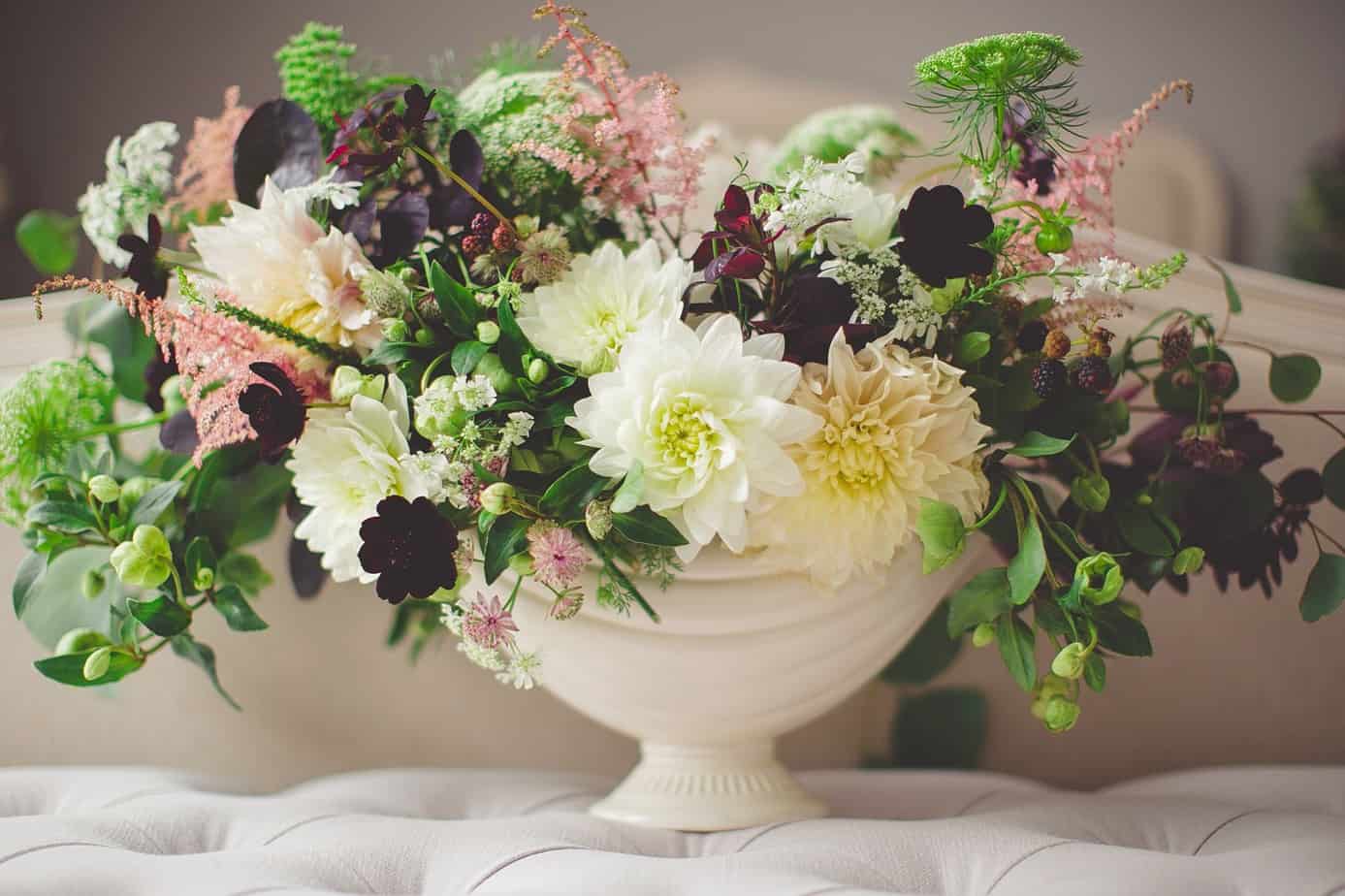 Please note companies are ranked in no particular order and data comes from each company's website and was last updated in March 2023. All companies listed come from the Funeral Planning Authority list of Registered Providers.
| COMPANY | TOTAL COST FROM | MONTHLY COST FROM |
| --- | --- | --- |
| Avalon Funeral Plans | £1,895 | £17.16 |
| Choice From Funeral Partners | £2,695 | n/a |
| Bristol Funeral Plans | n/a | n/a |
| Coop Funeralcare | £3,295 | £20.85 |
| Age Co | £2,870 | £15.09 |
| Golden Charter | £2,895 | £13.59 |
| Golden Leaves | £1,644 | n/a |
| Open Prepaid Funerals | £1,845 | £17.42 |
| Lodge Brothers | £2,150 | n/a |
| Plan with Grace | £1,850 | n/a |
| Dignity Funeral Plans | £2,895 | £18.73 |
| Pure Cremation | £1,595 | £31.90 |
1. Age Co UK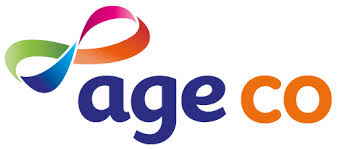 Age Co is the country's largest charity dedicated to helping people make the most of later life
Works in partnership with Dignity, a funeral service provider
Four main funeral plans: The Basic Plan (£2,870), The Ivy Plan (£3,270), The Holly Plan (£3,625) and The Rowan Plan (£3,870)
A large network of over 1,300 funeral directors
100% money back guarantee
Pre-paid plans will freeze the costs at today's prices
Awarded Feefo Gold Trusted Service Award 2018
Service available 24 hours a day, 7 days a week
Positive reviews and customer feedback
Other services include equity release programs, a range of legal services and car, home and travel insurance
Website: Age Co
Read the full Age Co UK Funeral Plan review.
2. Avalon Funeral Plans

Avalon Funeral Plans works with a network of 1,800 local, independent funeral directors
Five main funeral plans: Cremation Only Plan (£1,895), Cremation with Service Plan, Balmoral Service Plan (£3,645), Highgrove Funeral Plan (£3,995) and the Windsor Way Funeral Plan (£4,245)
European Funeral Plans available for expats living in Spain, Mallorca and the Canary Islands, Tenerife, Portugal and Cyprus
No health checks or age restrictions
The 'Avalon Promise' covers your funeral plan should you pass away before your plan is fully paid
Regulated and protected by the Funeral Planning Authority
Award winning services
Positive reviews and customer feedback
Website: Avalon Funeral Plans
Read the full Avalon Funeral Plans review.
3. Bristol Funeral Directors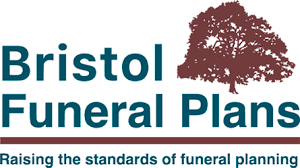 Local, family operated funeral services
Dedicated to serving Bristol and the South West of England
10 funeral homes and over 40 staff
Four main funeral plans: The Simple Plan, The Avon Plan, The Cabot Plan and The Redcliffe Plan
Flexible, bespoke funeral plans available to suit all budgets and requirement
In operation 24 hours a day, 365 days a year
Other services include Wills and Probate, Professional Services, International Repatriation and First Step advice
Website: Bristol Funeral Directors
Read the full Bristol Funeral Directors review.
4. Choice Funeral Plans

Head office in Torquay
Over 200 branches nationwide
Three main funeral plans: Choice Essentials (£2,695), Choice Plus (£2,895) and My Choice (bespoke)
Add-ons and upgrades available at any time
24 hour Bereavement Advice helpline available
Funeral Directors' costs fixed at today's prices
10% discount off any other additional services
Free legal review from one of their partner companies
A registered member of the Funeral Planning Authority
Partnered with UK-based life assurance companies
A member of Funeral Partners; a network of local Funeral Directors throughout the UK
Website: Choice Funeral Plans
Read the full Choice Funeral Plans review.
5. Coop Funeralcare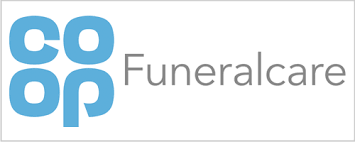 Over 1000 funeral homes across the UK
Four set funeral plans: Simple (£3,295), Bronze (£3,595), Silver (£3,950) and Gold (£4,199)
Tailor-Made Funeral Plans also available
Masonry Plan available to design and prepare memorials
Payment instalments available over 2-25 years
Guaranteed acceptance with no upper age limit
Fully guaranteed plans
'Coop Commitment' to deliver the plan should you die early
Professional support and guidance available 24 hours a day, 7 days a week
Website: Coop Funeralcare
Read the full Coop Funeral Plans review.
6. Dignity Funeral Plans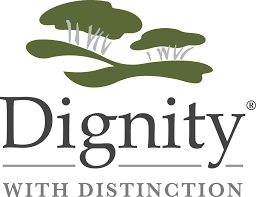 Based in Sutton Coldfield, West Midlands
A network of over 1,200 owned and approved funeral directors across the UK
Four main funeral plans: The Limited Plan (£2,895), The Amber Plan (£3,295), The Pearl Plan (£3,650) and The Diamond Plan (£3,895)
Bespoke plans cater for different requirements and budgets
Plans include a contribution of £1,220 towards third party costs
Available 24 hours a day, 365 days a year
No health or medical checks
A member of the Funeral Planning Authority
The first ever organisation in the UK to be accredited the BSI Kitemark™ for Customer Service
Money is held securely in the National Funeral Trust
Website: Dignity Funeral Plans
Read the full Dignity Funeral Plans review.
7. Golden Charter

Head office based in Glasgow
Company is owned by independent funeral directors
Over 300 members of staff working throughout the UK
Four main funeral plans: The Value Plan (£2,895), The Standard Plan (£3,495), The Select Plan (£3,850) and The Premiere Plan (£4,099)
Bespoke plans to suite different budgets and circumstances
Recommended by the Society of Allied and Independent Funeral Directors (SAIF)
Positive online reviews
Payments are protected
Golden Charter rewards programme to spend on other brands
Website: Golden Charter
Read the full Golden Charter funeral plans review.
8. Golden Leaves

Based in Croydon, South London
Founded in 1984
Six main funeral plans: The Copper Plan (£1,644), The Bronze Plan (£2,394), The Zinc Plan (£2,859), The Silver Plan (£3,364), The Gold Plan (£3,719) and The Platinum Plan (£3,969)
A range of environmentally-friendly funeral plans
Funeral plans available for expats living in Spain, Portugal, Cyprus, Balearic Islands and the Canary Islands
Flexible payment plans
No medical health checks, acceptance guaranteed
Founding member of The National Association for Pre-paid Funeral Plans (NAPFP) and The Funeral Planning Authority (FPA)
A guarantee that complete cost of the funeral cremation will be met in full
Website: Golden Leaves
Read the full Golden Leaves funeral plans review.
9. Open Prepaid Funeral Plans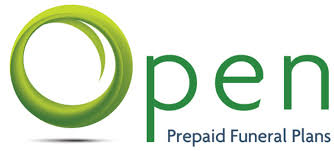 Located in Solihull, West Midlands
Four main funeral plans: Direct Cremation Plan (£1,845), The Simple Plus Plan (£1,895), The Traditional Plan (£3,550) and The Select Plan (£4,100)
A Registered Provider with the Funeral Planning Authority
A range of funeral options available, including tailor-made plans
One single admin fee of £195.00
No commissions or additional fees are taken from the plan price you pay
No cancellation fees (within 30 days)
Member of the Funeral Planning Authority which ensures that exacting standards are met
Website: Open Prepaid Funeral Plans
Read the full Open Prepaid Funeral Plans review.
10. Lodge Brothers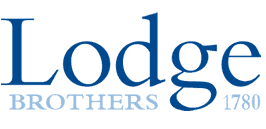 Based in Middlesex with branches in the Greater London area
A family run business with over 230 years' experience in the funeral industry
Five main funeral plans: Dignified Cremation (£2,150), The Dignified Basic (£2,915), Simple Traditional (£3,700), Traditional (£3,800) and Premium Traditional (£4,900)
Other services include legal services specialising in Probate, Wills and Power of Attorney
A range of packages to suit different budgets and tastes
Available 24 hours a day, 7 days a week, 365 days a year
Guaranteed acceptance, no age or health restrictions
All funds held in a secure trust fund ready to be paid when the time comes
'My Funeral Wishes' free online questionnaire recorded and saved
Interest-free monthly payment options
Website: Lodge Brothers Funeral Plans
Read the full Lodge Brothers funeral plans review.
12. Plan With Grace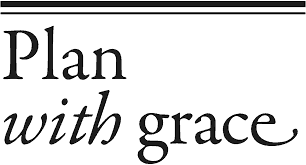 Founded in partnership with leading family owned funeral directors CPJ Field & Co Ltd and Walter C. Parson Ltd
Over 500 years combined experience
The Essential Plan (£1,850) includes professional funeral director services, collection and care of the deceased, the funeral service at the crematorium, a hearse to meet at the place of committal, a wood effect coffin, provision of funeral staff and return of the cremated remains
Fully bespoke funeral plans also available
Online funeral planner lets you add and remove elements as you wish so you can 'build' your own plan from your computer
Money is held securely in the plan with the Funeral Payment Trust
Website: Plan With Grace
Read the full Plan With Grace funeral plans review.
13. Pure Cremation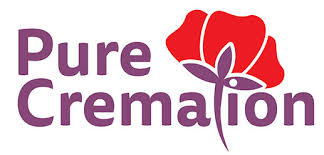 Based in Andova
The UK's leading independent provider of direct cremation
Includes use of their own state-of-the-art purpose built crematorium in the Hampshire countryside called Charlton Park Crematorium
Trust-Based Plan (£1,595)
Over 50s Insurance Plan (cost TBA)
Guaranteed acceptance for the Over 50s Plan
Excellent online reviews
Website: Pure Cremation
Read the full Pure Cremation funeral plans review.
What is a funeral plan?
A funeral plan is a basic life insurance policy that provides money to pay for funeral expenses when the policy holder dies. A prepaid funeral plan protects against the rising costs of funerals, so you can effectively freeze the cost at today's prices, allowing you to pay for the funeral in advance so that relatives don't have to cover all the costs themselves later. A funeral plan lets you choose your funeral director in advance, deal with the paperwork, organise the service and transport arrangements, and take care of any other details or wishes.
How much does a funeral cost?
The average cost of a funeral in the UK is £4,271. The cost of a funeral will depend on the location, type of service, transport, type of coffin, funeral director fees, and any extras such as flowers and catering for the wake.
How much is cremation vs burial?
On average, the cost for a burial in the UK is £5,000, whilst the average cost for a cremation is £3,986.
Who is responsible for funeral costs?
Typically, the costs of a funeral are shouldered by the estate of the deceased. Funeral expenses are a priority obligation that will be paid before most other estate debts. If, however, there still aren't enough funds, the person who signed the funeral contract will be responsible for the outstanding amount.
How to pay for a funeral?
Many funeral plans are pre-paid these days, so the will executor or family member will not be burdened with the funeral costs. Otherwise, many funeral directors will require a deposit before the funeral to at least cover the costs of the disbursements which they have to pay to third parties. A funeral director may agree to accept payment by instalments.
Who pays for a funeral if there is no money?
Funeral costs are usually the executor's first priority and the executor of the estate (if there's a will) or the family (if not) are normally responsible for arranging and paying for the funeral.
Usually the funeral is paid for using funds from the bank account of the person who died. Most banks will release up to £5,000 for funeral costs when presented with an invoice. This money can then be taken back from the estate later on, after assets and property are sold.
Government grants and bereavement support payments are available to help pay for the funeral if there are no assets or funds in the estate.
Why are funerals so expensive?
A funeral home is an expensive business to run. It's a 24/7 business with overheads, salaries, taxes, insurance, utilities and any other expenses a business incurs. There are cost for embalming, a specialised process which requires expensive chemicals, hearses, limousines, call cars and flower cars, and there has to be an answering service for night calls usually 7 days a week, 365 days a year. Other charges not made by the funeral home include the cemetery plot, the opening and closing of a grave, the burial vault, flowers, the newspaper obituary and other cremation or burial fees, which are subject to change or inflation.
How long after death is a funeral?
A funeral is typically held around one or two weeks after the death, though it may be longer if the funeral director only has certain days available or if there is an inquest into the death. You may wish for your loved one to be buried as soon as possible, depending on their religious beliefs.
How to arrange a funeral?
There are plenty of things to consider when arranging a funeral including finding a funeral director near you, choosing a type of funeral you want, comparing funeral services and choices, planning a fitting funeral service, considering funeral costs, creating a funeral notice and discovering exactly what happens on the day. Funeral directors will help with all of this to help reduce the stress of managing it all by yourself.
How long does it take to arrange a funeral?
Funerals can be arranged very quickly once the family have the death certificate, providing a 'slot' is available at the crematorium or church. The logistics can usually be sorted out within a week. The chosen funeral director will help with these arrangements.