Below we look at the 4 "best" will writing, trust and probate solicitors in Saint Helens.
For more on how we chose the best please consult our FAQ section at the end.
Please not the following listings are in no particular order and we are not making any recommendations for any particular solicitor. Nor are we making any other financial recommendations. 
Personal Will Services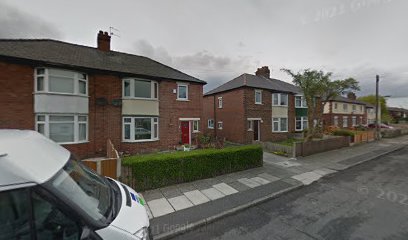 Description from the business: Home visit Will writing and estate planning company.
Offering fixed fee professional services.
We are members of the Institute of Professional Willwriters fully qualified insured and Trading Standards approved.
We offer Wills, property trusts, lifetime trusts, Lasting Power of Attorney, probate and pre paid funeral plans.
Additional Services:
None
Address: 4 Harold Rd, Haydock, Saint Helens WA11 0QH
Personal Will Services website
Review Score: 5
Number of Reviews: 8
Read Reviews
Accord Legal Services Ltd.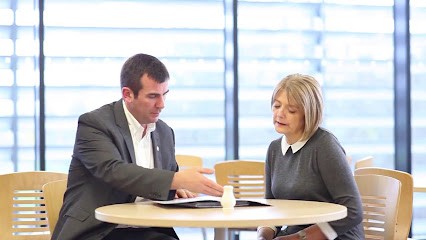 Description from the business: At Accord, we recognise that not everybody likes to think about making preparations for after we're gone, but it's nonetheless vitally important in ensuring the people in your life that matter most are looked after.
We all want to do everything we can to take care of ourselves and our loved ones- both now and in the future.
Accord are here to help.
Here at Accord, we make sure that the choice to protect your estate is entirely your own, by helping you make the Right Will.
Your peace of mind is our number one priority.
Our consultants specialise in a range of essential legal affairs, including Wills, Lasting Powers of Attorney, Probate and Trusts, as well as advice on care fees and estate planning.
Additional Services:
Divorce service
Lawyer for the Elderly
Estate Planning Lawyer
Family Lawyer
Law firm
Lawyer
Address: 51a Ormskirk St, Saint Helens WA10 2SY
Accord Legal Services Ltd. website
Review Score: 4.6
Number of Reviews: 39
Read Reviews
St Helens Law Ltd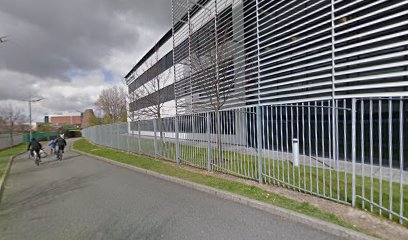 Description from the business: St Helens Law is a reputable and established solicitor's firm, offering a wide range of legal services for the local community – including everything from family law and dispute resolution to residential and commercial property, wills and probate, criminal negligence, personal injury and much more.
Since its establishment in 2001, the firm has become renowned for its straight-talking advice and professional, client-focused service.
Our team of solicitors are knowledgeable, experienced and dedicated and they will do everything in their power to make sure your legal matter is fully resolved.
This is why our clients are loyal, returning to us time and time again when they are in need of help.
Additional Services:
None
Address: Enterprise Centre, Off Salisbury St, Chalon Way E, Saint Helens WA10 1FY
Review Score: 3.8
Number of Reviews: 56
Read Reviews
Forster Dean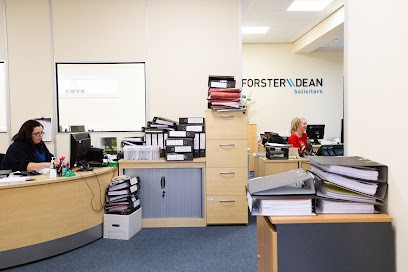 Description from the business: St Helens solicitors offering expert legal advice.
Our private client solicitors are able to offer legal advice on all matters relating to Wills and Probate.
We understand how challenging it can be to deal with employment law issues.
Whether you are dealing with a minor situation and would like to find out were you stand legally right through to needing expert legal advice on a complex legal matter, our experienced and dedicated employment law solicitors are here to help.
Our family law department are able to offer legal advice and representation on a wide range of matters including; divorce law, cohabitee disputes, pre-nuptial agreements, child custody and more.
Get in touch to speak with a family law solicitor in St Helens.
Additional Services:
Conveyancer
Divorce lawyer
Family Lawyer
Lawyer
Legal services
Address: 9 Hardshaw St, Saint Helens WA10 1QX
Review Score: 4.7
Number of Reviews: 21
Read Reviews
How Did You Pick The Best Will Trust & Probate Solicitors in Saint Helens?
We started with a dataset of 5 listed Saint Helens solicitors and will writing services we could find via Google Maps.
From there, we removed any listing that did not meet the following criteria.
Had no website
Had no reviews
Had an average review score below 4.0
At this point if we had 17 or fewer listings we listed all of them.
For cities where we were left with more than 17 solicitors we made further revisions by either increasing the required review score (e.g. going from a minimum of 4.0 to 4.9) and/or increasing the minimum number of required reviews (e.g. going from at least 1 review to at least 10).
In our view a solicitor which has 100 5* star reviews is likely more accurate than one which only has a single 5* review.
Note we only used review data from Google Maps and not any other third-party websites.
How much is will writing in Saint Helens?
It really depends on what you need.
For the simplest wills you can take advantage of free charity will writing services or use an online service which with prices starting around just £30.
More complex wills, trusts and probate issues will cost significantly more. You can use the from below to get a free quote.
Solicitors In Other Cities
Chichester Will Writing
Warrington Will Writing
Chippenham Will Writing
Potters Bar Will Writing
Craigavon Will Writing