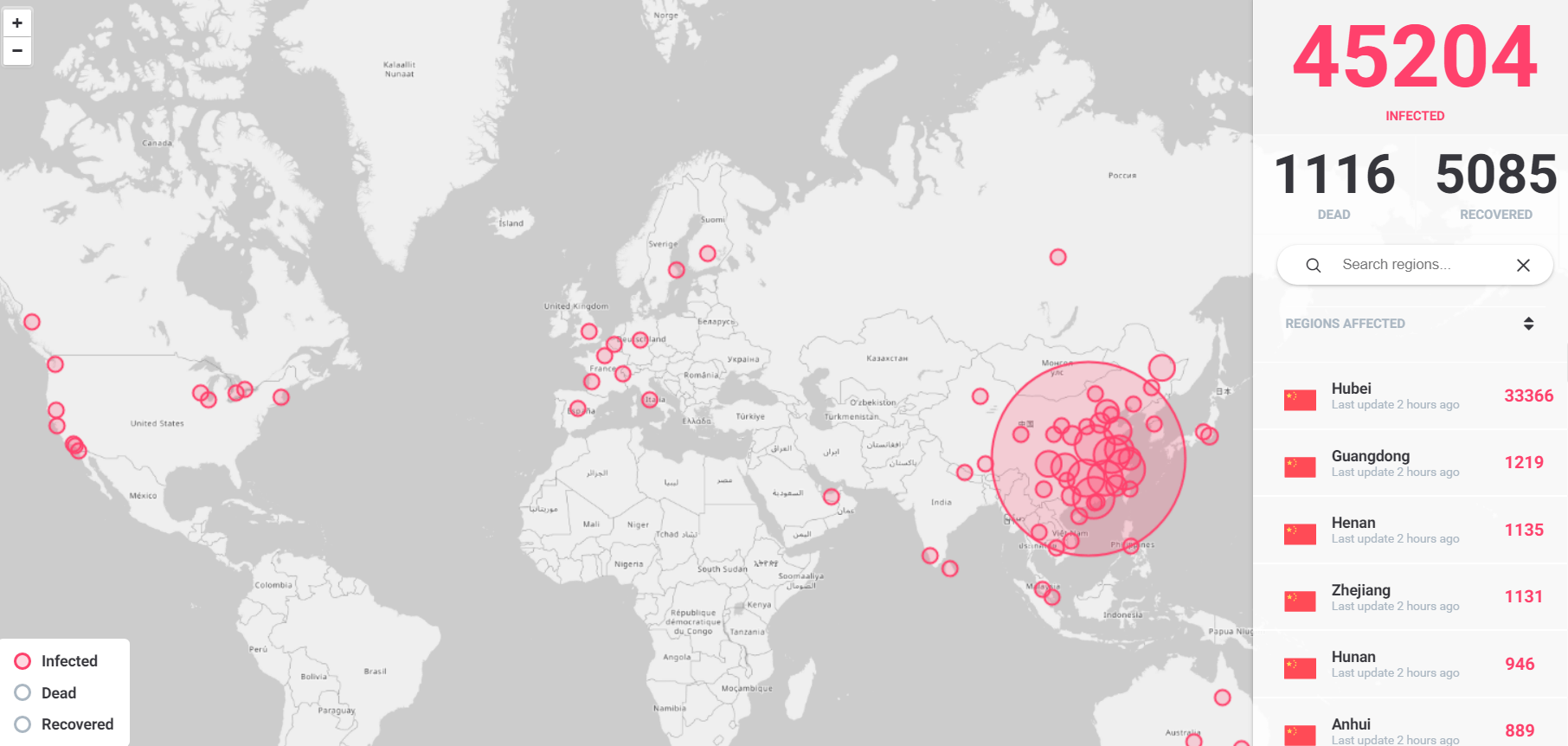 Click for interactive version from coronavirus.app
The interactive map above shows the spread of the coronavirus outbreak. At the time of publication, there were over 45,000 reported infections, 1,116 deaths and 5,085 recoveries. See the full map below:
The virus has spread remarkably quickly. Here's a very brief timeline:
The first cases were only reported on December 31st, 2019 in Wuhan.
By January 11th the first confined death was reported.
On January 13th a case was reported in Thailand the first case outside of China.
On January 30th, just a month after the first reported case the WHO declares a global emergency
On February 1st the number of reported cases exceeds 10,000 with over 250 deaths
On February 2nd the first death outside of China is confirmed in the Philippines
On February 4th the number of cases goes above 20,000 with 427 deaths worldwide
On February 6th there are now 30 reported cases in Europe with 28,000 cases in China and death toll of at least 563
On February 9th the total death toll exceeds that of the 2002-2003 SARS outbreak with 811 deaths and nearly 40,000 infected
On February 11th the death rises to over 1,000 and 42,638 infections recorded.
And here are the latest stats:
Total Infections
New Infections
Deaths
Recoveries
Find this map interesting and/or terrifying? Then please help spread it: