When it comes to life insurance, you don't need to just have one policy – in fact, having multiple life insurance policies is a valuable investment in securing your financial future in a range of situations where your financials may come under fire. It's an opportunity to tailor your coverage to your unique needs and provide financial security for those you leave behind in a range of circumstances.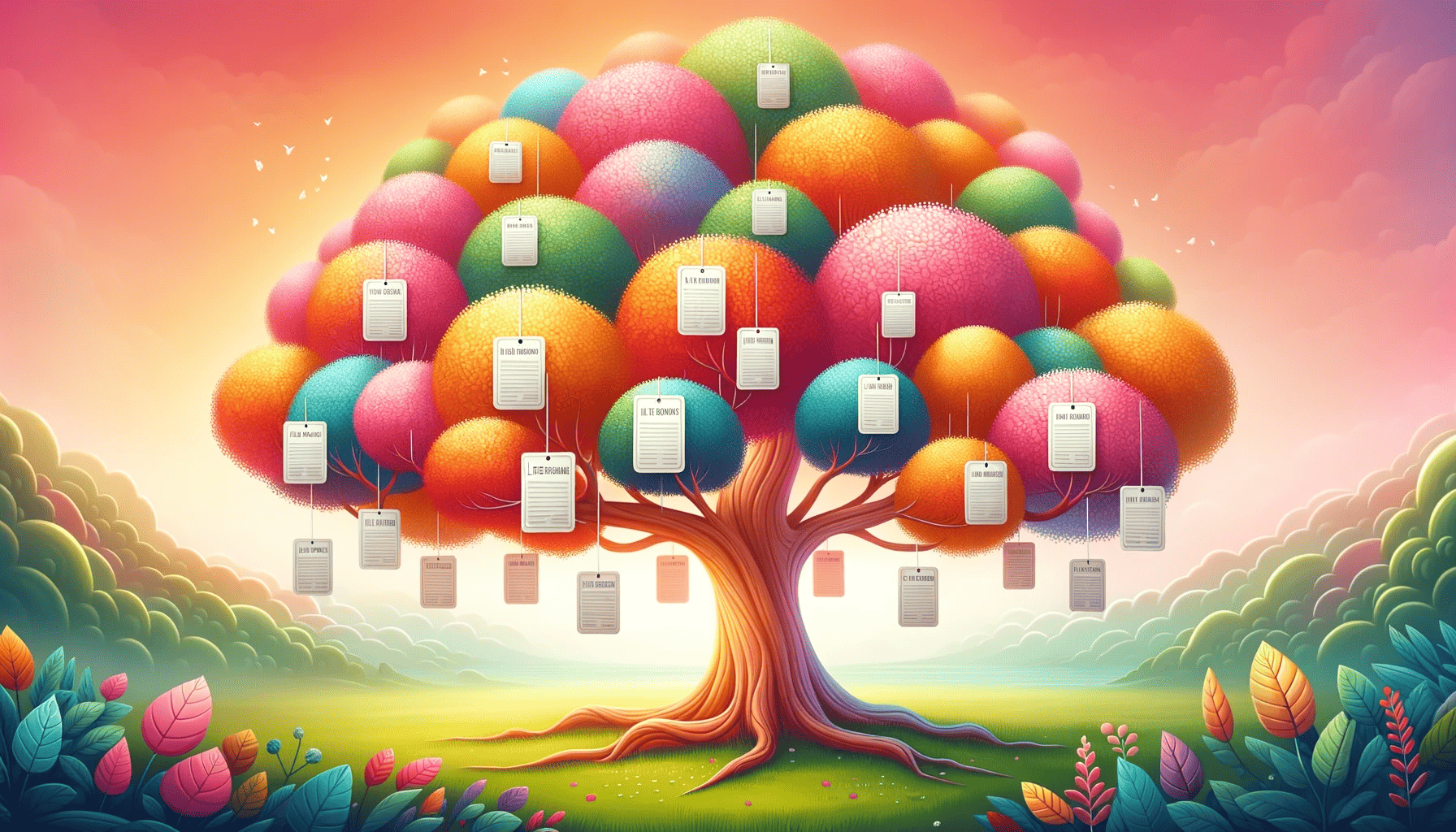 In this article, we will be looking at:
The significance of considering multiple life insurance policies 

Understanding the key considerations to help you make informed decisions about your coverage

How to find the right level of protection for you
Let's discover how multiple policies can be a beneficial asset in safeguarding your financial well-being.
What It Means To Have Multiple Life Insurance Policies

Multiple life insurance policies, also known as having multiple insurance contracts, are the practice of purchasing and then maintaining more than one life insurance policy to achieve specific financial goals or to provide different forms of protection. Each policy is a separate contract with its own terms, premiums and beneficiaries. 
The purpose of having multiple life insurance policies is to create a tailored and comprehensive financial safety net that addresses your various financial needs and objectives. This can range from legacy planning such as estate management, or to day-to-day payments such as mortgage bills or regular payouts in the event of a critical illness that prevents you from carrying out work as usual.
While multiple life insurance policies can provide peace of mind and the assurance that your financial goals and family's well-being are well taken care of, it's essential to work with a financial advisor or life insurance professional to ensure that the combination of policies is appropriate for your situation. 
You will also want to make sure you're financially able to pay the associated premiums of the multiple policies as this will ensure the death benefits are realised at the end of the policy terms.
Benefits of Multiple Policies

There are many obvious benefits to having multiple life insurance policies as they can help to cover you in a range of situations. Let's look at a few scenarios in which this can be useful:
Income Replacement and Debt Coverage
If you want to ensure your family has enough money to maintain their lifestyle and pay off any outstanding debts you may have and leave behind, you can have one policy dedicated to income replacement and another tailored for debt coverage.
This way, your loved ones are not burdened by financial obligations in your absence, and they have the necessary income to cover their daily expenses. This is especially important if you are the primary earner in the household as the financial loss will be felt almost immediately.
Education Funding
If you have children and want to provide for their further education such as university, a separate life insurance policy can be taken out for this specific purpose. This policy can be structured to provide a lump-sum payout when your child is ready for college or other higher education institutions, ensuring they have the financial resources they need to continue with their learning.
Estate Planning
In cases where you may already have substantial financial assets in place, multiple life insurance policies can be especially advantageous for the purpose of estate planning and legacy considerations for those you leave behind.
For example, one policy can be designed to cover estate taxes, ensuring that your assets are passed on to beneficiaries without a significant tax burden to them. You can then enlist another policy which can then be left as an inheritance payout for your loved ones.
Business Protection
For business owners, having multiple life insurance policies can help to protect both your family and your business in the event of your passing. One policy can be structured to secure the financial future of your family, while another can provide a buy-sell agreement – usually allowing their shares to be adopted by other business stakeholders – to facilitate a smooth transition of the business when you are no longer around.
The Benefits of Holding Multiple Policies
Now that we have an idea of the types of coverage you can have, let's take a look at some of the benefits of multiple policies. As well as curated add-ons to meet your specific needs, there are also flexibility benefits to having more than one life insurance policy. 
Customised Coverage
Multiple policies offer flexibility to customise each policy to serve your specific needs. This ensures that your financial goals and obligations are met precisely and that you are not paying for unnecessary coverage.
This means that you can add-on specific terms that will help your specific situations – such as extra medical support if that's a key concern for you.
Risk Mitigation
Additional policies can mitigate risk by addressing specific concerns. For example, critical illness add-ons can be added to provide extra protection in the event of serious health conditions, ensuring that your family has financial support during challenging times.
This is especially important for those in high-earning positions or who are the primary earners in the household, as the loss of this income will be particularly felt by the dependents.
Adaptation to Life Changes
As your life circumstances change, such as the birth of a child or the purchase of a new home, you can adapt and expand your insurance coverage accordingly. This adaptability ensures that your coverage remains aligned with your evolving needs, keeping the areas that need covering covered.
Perhaps decreasing life insurance would be suitable to cover your mortgage payments in the event of your passing to ensure your dependents can stay in the family home even when you're no longer around.
Peace of Mind
Having multiple policies provides extra layers of protection, offering peace of mind that your loved ones will be financially secure in a number of various scenarios. It reduces the fear of leaving behind financial gaps or burdens and can help alleviate anxieties about developing illnesses that may reduce your ability to earn money for your household.
Working with a financial advisor or insurance professional can help you make informed decisions about the combination of policies that are right for you, making sure all areas of concern are met.
Types of Life Insurance
Next, let's explore five different life insurance policy types available in the UK and explain their suitability for specific needs.
Term Life Insurance
Policy type – term life insurance provides coverage for a specific term, typically 10, 20, or 30 years. If the policyholder passes away during the term, the beneficiaries receive a death benefit pay out
Suitability – ideal for individuals who want affordable coverage for a specific period to protect their family's financial security. It's well-suited for covering outstanding debts, like mortgages, or providing income replacement during the policy's term
Whole Life Insurance
Policy type – whole life insurance offers lifetime coverage and includes a savings or investment component. A portion of the premium goes into a cash value account, which grows over time
Suitability – it's suitable for individuals looking for lifelong coverage and a policy that can also serve as an investment. Whole life insurance provides financial security for final expenses, estate planning and leaving an inheritance
Critical Illness Cover
Policy type – critical illness cover is a rider that can be added to a life insurance policy or purchased as a separate policy. It provides a lump-sum payout if the policyholder is diagnosed with a specified critical illness, such as cancer or heart disease
Suitability – critical illness cover is suitable for those concerned about the financial impact of serious health conditions. It can help cover medical expenses and provide financial support during recovery
Income Protection Insurance
Policy type – income protection insurance pays a portion of your income if you are unable to work due to illness or injury. It offers long-term protection and replaces lost income
Suitability – ideal for individuals who rely on their income to meet ongoing living expenses. It provides a financial safety net in case of disability or illness and helps maintain the standard of living
Joint Life Insurance
Policy type – joint life insurance covers two individuals under a single policy. The death benefit is paid when the first individual passes away, after which the policy typically terminates
Suitability – suitable for couples or partners who want to ensure financial protection for their loved one after one of them passes away. It's often used to cover shared debts or provide for the surviving spouse
Understanding the suitability of each type is crucial to making informed decisions about the kind of coverage that best aligns with your financial goals, family situation and long-term plans. Working with an insurance professional or financial advisor can help you understand the options available to you and help you choose the most appropriate policy for your needs.
Considerations and Limitations
As with any insurance policy, there are considerations and limitations to bear in mind with any life insurance contract. Amongst other things, there are likely to be exclusion periods as well as medical criteria to meet – let's take a closer look.
Exclusions
Life insurance policies may have exclusions, such as a waiting period, such as in the case of the policyholder's suicide within the initial policy years. Understanding these exclusions is essential to avoid potential issues with a claim.
Contestability
Policies usually have a contestability period during which the insurer can investigate and potentially deny a claim if there was misrepresentation or non-disclosure during the application process. Full honesty is crucial to avoid complications – these contestable claims can be related to medical history, which is why it's vital you are honest in the signup process.
Policy Limits
Policy limits can impact the amount of coverage available, and this can vary based on your financial needs. It's important to choose coverage that adequately addresses your financial obligations and goals, and your financial advisor can help you do this.
Premium Costs
Premiums vary based on factors like age, health, and lifestyle, and the financial implications include the cost of maintaining coverage, which can impact your budget. It's vital to select a coverage that you can afford over the long term, and you should be aware of any contracts that fluctuate based on the market conditions as this can change the affordability of your coverage.
The Importance of Full Disclosure and Communication
As we have already mentioned, it is essential that you are completely honest during the application process for life insurance. Accurate disclosure of health, lifestyle and other relevant information will ensure that your policy remains in force and that claims are paid as expected.
It's worth bearing in mind that if your circumstances change, such as a new health diagnosis or lifestyle adjustment, you should inform your insurer promptly. This transparency helps maintain a good relationship and ensures your policy remains suitable for what you are currently experiencing.
Effectively Managing Multiple Policies
With more policies comes more paperwork – so it's important to keep organised records of your policies, including policy numbers, terms, and coverage details to help you manage multiple policies efficiently.
You should also ensure that your beneficiary designations are up to date. In the event of your passing, this ensures a smooth claims process and that the funds reach the intended recipients.
Lastly, be sure that you regularly review your policies to confirm that they still align with your needs and objectives. Life changes, such as marriage, the birth of a child, or major financial milestones may cause adjustments to be required to your coverage.
It's also a good idea to keep an eye on the insurance market. Policy terms and premium costs can change, so it's essential to evaluate whether your current policies are competitive and meet your needs, or if you can find something better suited elsewhere.
Final Notes
Having multiple life insurance policies offers flexibility and added protection, but it's essential to personalise your coverage to meet your unique financial goals and adapt to life changes. This tailored approach ensures financial peace of mind, safeguarding your loved ones and assets according to your specific needs and circumstances.
Consulting a financial advisor is crucial for personalised guidance, as they can create a customised plan that aligns with your financial situation. Their ongoing support will also ensure that your insurance remains up-to-date.