Below we look at the 2 "best" will writing, trust and probate solicitors in Crawley.
For more on how we chose the best please consult our FAQ section at the end.
Please not the following listings are in no particular order and we are not making any recommendations for any particular solicitor. Nor are we making any other financial recommendations. 
Probate Legal Advice

Description from the business: Probate Legal Advice is a free service that offers various resources so you can make the best decision promptly.
We can provide a list of Solicitors near you that can give probate legal services, information on DIY probate, and much more.
We understand losing a loved one is painful, and the legal process of probate adds to the stress and anxiety.
We offer free probate legal advice UK for England & Wales; we do not cover Scotland.
We can also advise executors, trustees and beneficiaries on the process of how to sell probate property quickly.
We offer probate & estate legal advice free for 30 minutes if required.
We Cover all the main cities London, Manchester, Cardiff, Brighton, Cambridge, Birmingham, Lincon, Leicester and Crawley.
Additional Services:
None
Address: 36 Langley Dr, Langley Green, Crawley RH11 7SY
Review Score: 5
Number of Reviews: 1
Read Reviews
The Law Firm Group – Crawley Solicitors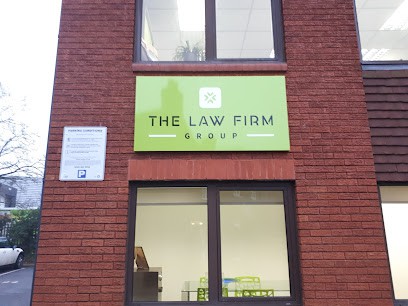 Description from the business: Your local Crawley solicitors based near and Gatwick, West Sussex with national presence.
We build long standing relationships with our clients as their trusted, supportive and good value solicitors.
The Law Firm Group is a growing consortium of local law firms, providing a consistent standard of outstanding legal expertise and a considerate, personal service to clients throughout the UK.
We specialise in personal legal matters and business corporate law.
We provide a full range of legal services such as residential and commercial conveyancing, wills and probate, divorce and financial arrangements, litigation and employment law.
Additional Services:
Business-to-Business service
Criminal defence lawyer
Lawyer
Legal services
Address: 8, Amberley Court, Whitworth Rd, Crawley RH11 7XL
The Law Firm Group – Crawley Solicitors website
Review Score: 5
Number of Reviews: 1
Read Reviews
How Did You Pick The Best Will Trust & Probate Solicitors in Crawley?
We started with a dataset of 7 listed Crawley solicitors and will writing services we could find via Google Maps.
From there, we removed any listing that did not meet the following criteria.
Had no website
Had no reviews
Had an average review score below 4.0
At this point if we had 17 or fewer listings we listed all of them.
For cities where we were left with more than 17 solicitors we made further revisions by either increasing the required review score (e.g. going from a minimum of 4.0 to 4.9) and/or increasing the minimum number of required reviews (e.g. going from at least 1 review to at least 10).
In our view a solicitor which has 100 5* star reviews is likely more accurate than one which only has a single 5* review.
Note we only used review data from Google Maps and not any other third-party websites.
How much is will writing in Crawley?
It really depends on what you need.
For the simplest wills you can take advantage of free charity will writing services or use an online service which with prices starting around just £30.
More complex wills, trusts and probate issues will cost significantly more. You can use the from below to get a free quote.
Solicitors In Other Cities
Cheadle Will Writing
Dartford Will Writing
Teddington Will Writing
Horsham Will Writing
Lisburn Will Writing