Below we look at the 4 "best" will writing, trust and probate solicitors in Guildford.
For more on how we chose the best please consult our FAQ section at the end.
Please not the following listings are in no particular order and we are not making any recommendations for any particular solicitor. Nor are we making any other financial recommendations. 
rhw Solicitors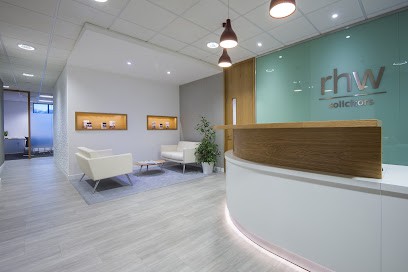 Description from the business: Solicitors providing legal advice to individuals and businesses.
Specialists in Family, Corporate, Dispute Resolution, Commercial Property Law and Wills & Probate.
Additional Services:
Employment Lawyer
Estate Planning Lawyer
Family Lawyer
Address: Parallel House, 32 London Rd, Guildford GU1 2AB
Review Score: 4.5
Number of Reviews: 40
Read Reviews
TWM Solicitors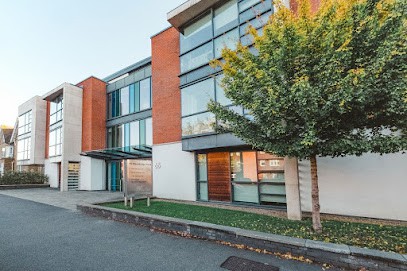 Description from the business: Welcome to TWM Solicitors.
We are a leading South East law firm with 220 people in offices across Surrey and London.
We are a full service firm, undertaking the full spectrum of legal work – for private clients, we are renowned for family law, residential property, tax planning, trusts, wealth management, and Wills and probate, and for business clients, we have teams dealing with the full range of corporate and commercial law,
dispute resolution, employment, and commercial property.
Additional Services:
Divorce lawyer
Lawyer for the Elderly
Employment Lawyer
Estate Planning Lawyer
Family Lawyer
Legal services
Property lawyer
Tax Lawyer
Address: 65 Woodbridge Rd, Guildford GU1 4RD
Review Score: 4.2
Number of Reviews: 64
Read Reviews
Setfords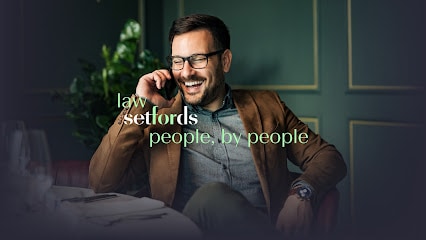 Description from the business: Setfords is a UK Top 100 law firm offering a comprehensive range of legal services and advice for individuals and businesses throughout England and Wales.
At Setfords, our lawyers do things differently.
We treat people like people, not cases.
We lead the way, not follow.
We innovate and will never settle for anything less than the best.
Our expert teams handle all major law services including:
Conveyancing
Family Law
Employment Law
Property
CCJ Removals
Divorce
CIFAS Marker Removal
Education
Professional Negligence
Immigration
Personal Injury
Equity Release
Wills and Probate
Fraud
Clinical Negligence
Additional Services:
Bankruptcy Lawyer
Divorce lawyer
Employment Lawyer
Family Lawyer
Immigration Lawyer
Lawyer
Legal services
Property lawyer
Trial Lawyer
Address: Setfords, 74 North St, Guildford GU1 4AW
Review Score: 3.7
Number of Reviews: 111
Read Reviews
Watson Thomas Solicitors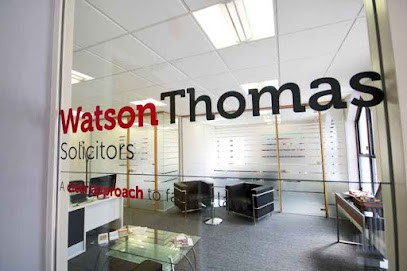 Description from the business: Watson Thomas Solicitors in Guildford, Surrey is a Family Law Solicitor Firm offering the full range of family law services including divorce & separation, child law, probate, wills, LPAs and family mediation.
The team of solicitors at Watson Thomas are pro-active, personable and professional solicitors who are experts in all aspects of family law.
Watson Thomas Solicitors are committed to offering a compassionate legal advice service that provides a clear way forward for clients during a difficult time, helping to make often stressful situations, less daunting to deal with.
For a free initial consultation, please call us or visit our website.
Additional Services:
Divorce lawyer
Divorce service
Legal services
Mediation service
Address: Wey Court, Mary Rd, Guildford GU1 4QU
Watson Thomas Solicitors website
Review Score: 4.2
Number of Reviews: 17
Read Reviews
How Did You Pick The Best Will Trust & Probate Solicitors in Guildford?
We started with a dataset of 7 listed Guildford solicitors and will writing services we could find via Google Maps.
From there, we removed any listing that did not meet the following criteria.
Had no website
Had no reviews
Had an average review score below 4.0
At this point if we had 17 or fewer listings we listed all of them.
For cities where we were left with more than 17 solicitors we made further revisions by either increasing the required review score (e.g. going from a minimum of 4.0 to 4.9) and/or increasing the minimum number of required reviews (e.g. going from at least 1 review to at least 10).
In our view a solicitor which has 100 5* star reviews is likely more accurate than one which only has a single 5* review.
Note we only used review data from Google Maps and not any other third-party websites.
How much is will writing in Guildford?
It really depends on what you need.
For the simplest wills you can take advantage of free charity will writing services or use an online service which with prices starting around just £30.
More complex wills, trusts and probate issues will cost significantly more. You can use the from below to get a free quote.
Solicitors In Other Cities
Peterborough Will Writing
Hitchin Will Writing
Rugby Will Writing
Hull Will Writing
Southend-on-Sea Will Writing