Below we look at the 5 "best" will writing, trust and probate solicitors in St Albans.
For more on how we chose the best please consult our FAQ section at the end.
Please not the following listings are in no particular order and we are not making any recommendations for any particular solicitor. Nor are we making any other financial recommendations. 
Bluebond Inheritance Tax Planning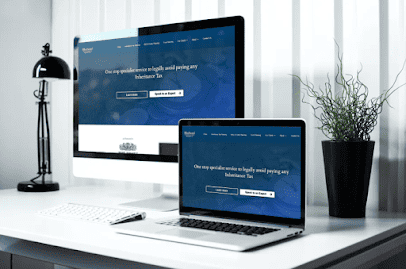 Description from the business: We help you to eliminate your Inheritance Tax.
We have specialized in this area for over 18 years.
You simply work with us and our in house accountants and solicitors to implement the best strategies for you.
All the Estate planning and Inheritance tax advice you require in one place
We will help you to ensure your assets are protected for your family bloodline using bespoke trusts and other strategies.
The comprehensive legal, financial planning and tax solutions we offer will be tailored to your specific needs and wishes.
We will work together with you to put in place the right plans that will ensure your family pays as little Inheritance Tax as possible.
Book a FREE 45 minutes Zoom meeting with us today to answer any questions you have
Additional Services:
None
Address: 5 Palmerston Dr, Wheathampstead, St Albans AL4 8FE
Bluebond Inheritance Tax Planning website
Review Score: 5
Number of Reviews: 62
Read Reviews
JC Independent Wills & Probate Ltd
Description from the business: Simple Wills, Lasting Powers of Attorney (LPAs) & fixed fee Probate services, from a company that genuinely cares about you.
Additional Services:
None
Address: Investment House, 113 London Rd, St Albans AL1 1LR
JC Independent Wills & Probate Ltd website
Review Score: 5
Number of Reviews: 32
Read Reviews
Westminster Wills Ltd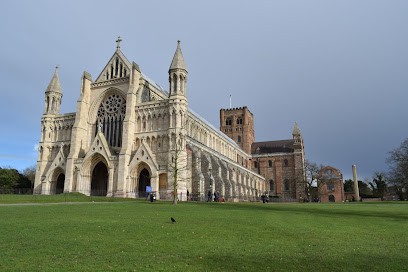 Description from the business: Formed in 1991 we are a leading independent Will writing company.
Ian Lees our Managing Director, has over 30 years' experience in trusts and estate planning for individuals and businesses.
We offer a professional probate services in our offices.
Alternatively we can arrange a home visit to make a bespoke and comprehensive Will in the comfort of your own home, where required.
With affordable prices, checks and balances and a range of trusts where appropriate, including reducing inheritance tax liability.
We also include other services such as will storage, pre-arranged funeral plans and the lasting power of attorney bill.
We will give you all the help and advice you need, and guide you step-by- step through the process of making your Will.
Additional Services:
None
Address: Censeo House, 6 St Peter's St, St Albans AL1 3LF
Review Score: 3.7
Number of Reviews: 3
Read Reviews
S Bish Estate Planning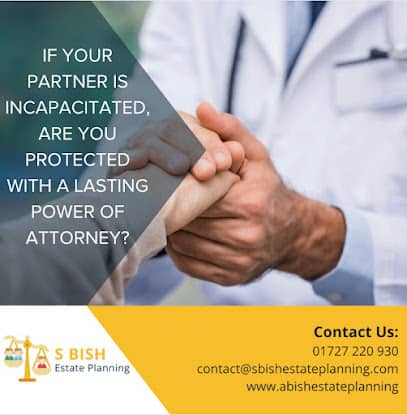 Description from the business: At S Bish Estate planning you are our priority.
Our aim is to do everything we can to protect your assets for your loved ones.
We offer a one-to-one, in-home service, where we will explain our Estate Planning services in plain English with no jargon.
With the correct advice, you can protect your family's inheritance from care fees, future re-marriage, IHT and probate fees.
Additional Services:
Estate Planning Lawyer
Address: 4-6 Spicer St, St Albans AL3 4PQ
S Bish Estate Planning website
Review Score: 5
Number of Reviews: 33
Read Reviews
Bretherton Law

Description from the business: Based in St Albans our solicitors provide legal advice regarding property (both residential and commercial property), child law, will writing, powers of attorney, probate and legal aid services.
We take pride in delivering the best in legal advice with professionalism and integrity.
We are friendly and approachable but that does not mean a compromise on quality.
We are committed to excellent service standards, a fact demonstrated by our achievement of the Law Society's LEXCEL and Conveyancing Quality Scheme (CQS) accreditations.
Our child law solicitors include members of the Law Society's Children Law Panel
Additional Services:
None
Address: First Floor, Alban Row, 27-31 Verulam Rd, St Albans AL3 4DG
Review Score: 4.6
Number of Reviews: 37
Read Reviews
How Did You Pick The Best Will Trust & Probate Solicitors in St Albans?
We started with a dataset of 14 listed St Albans solicitors and will writing services we could find via Google Maps.
From there, we removed any listing that did not meet the following criteria.
Had no website
Had no reviews
Had an average review score below 4.0
At this point if we had 17 or fewer listings we listed all of them.
For cities where we were left with more than 17 solicitors we made further revisions by either increasing the required review score (e.g. going from a minimum of 4.0 to 4.9) and/or increasing the minimum number of required reviews (e.g. going from at least 1 review to at least 10).
In our view a solicitor which has 100 5* star reviews is likely more accurate than one which only has a single 5* review.
Note we only used review data from Google Maps and not any other third-party websites.
How much is will writing in St Albans?
It really depends on what you need.
For the simplest wills you can take advantage of free charity will writing services or use an online service which with prices starting around just £30.
More complex wills, trusts and probate issues will cost significantly more. You can use the from below to get a free quote.
Solicitors In Other Cities
Cambridge Will Writing
Bedford Will Writing
Gloucester Will Writing
Barnsley Will Writing
Loughborough Will Writing