Below we look at the 5 "best" will writing, trust and probate solicitors in Wakefield.
For more on how we chose the best please consult our FAQ section at the end.
Please not the following listings are in no particular order and we are not making any recommendations for any particular solicitor. Nor are we making any other financial recommendations. 
Dead Good Wills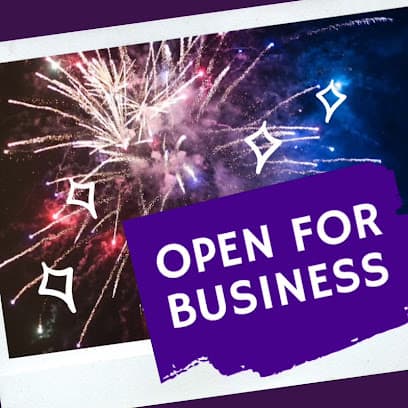 Description from the business: Dead Good Wills creates bespoke Wills for dead good prices.
Appointments are from the comfort of your home by video link.
You can be sure of a personalised service ending up with a professional and bespoke Will that fits your personal circumstances perfectly.
We can also set up and register Lasting Powers of Attorney and advise on probate matters.
Get in touch for a free, no-obligation chat to find out how we can help you with your estate planning.
Additional Services:
None
Address: 142 Thornes Ln, Wakefield WF2 7RE
Review Score: 5
Number of Reviews: 9
Read Reviews
Ison Harrison Solicitors Wakefield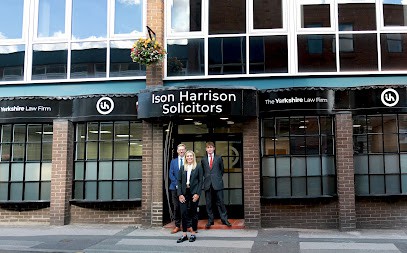 Description from the business: Ison Harrison Solicitors offer a full range of personal and business legal services in Wakefield.
We can help with all matters including conveyancing, family law and wills and probate.
We also have a specialist new build property team.
Call or visit us for expert legal advice in Wakefield.
Additional Services:
None
Address: 4-6 Cross St, Wakefield WF1 3BW
Ison Harrison Solicitors Wakefield website
Review Score: 3.7
Number of Reviews: 6
Read Reviews
Catteralls Solicitors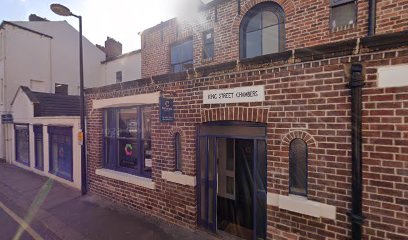 Description from the business: Catteralls Solicitors have been providing legal services to the people of Wakefield and the surrounding areas for over 100 years.
We specialise in Residential Property and Commercial Property Law, Wills Trusts and Probate, Family Law, General Civil Law, Debt Recovery and Dispute Resolution.
We strongly believe client communication is the key to our success and adhere to this practice.
We are proud to have clients return and recommend family and friends for this reason.
Additional Services:
Conveyancer
Law firm
Lawyer
Address: 15 King St, Wakefield WF1 2SL
Review Score: 4.6
Number of Reviews: 60
Read Reviews
Newport Land and Law Limited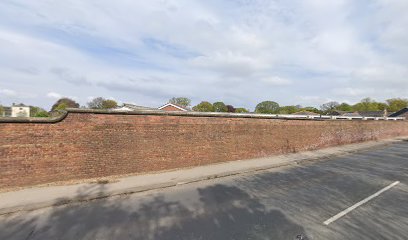 Description from the business: While you expect your property solicitors and wills and probate specialists to know their stuff inside and out, unfortunately, not all of them apply the same level of knowledge to you – you know, as an individual person.
When you're covering such personal matters as buying or selling a home, sorting out wills and probate or dealing with trusts, you need to be confident that your solicitor has your best interests at heart.
We care deeply about you, your family, your needs and, essentially, your full understanding of the decisions you're making.
If we don't think something serves you, we'll advise against it.
Because we know that long-term relationships aren't built on making a quick profit.
Additional Services:
Conveyancer
Executor
Law firm
Lawyer
Address: Office 18 Rear Walled Garden, Nostell Estate, Nostell, Wakefield WF4 1AB
Newport Land and Law Limited website
Review Score: 5
Number of Reviews: 21
Read Reviews
Switalskis Solicitors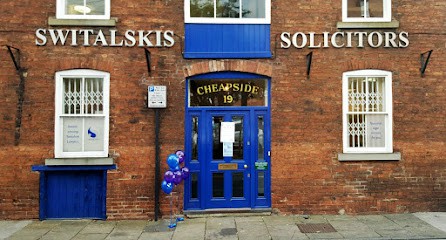 Description from the business: At Switalskis Solicitors we have brought together some of the region's most experienced legal experts, to provide high quality service across all our areas of legal expertise.
This includes: Adult Abuse claims, Brain Injury and Serious Injury Claims, Child Abuse Compensation, Child Care Law, Clinical & Medical Negligence, Court of Protection and Mental Capacity Law, Criminal Defence, Family Law, Inquest Law, Housing Law, Mental Health Law, Conveyancing, Therapy and Professional Abuse, and Wills, Trusts and Probate.
Our Managing Director and other senior members of staff are proud to work from the Wakefield head office, making it the heart of our entire operation.
It is easy to find and is a short walk from Wakefield Museum on Cheapside.
Additional Services:
Conveyancer
Criminal defence lawyer
Divorce lawyer
Divorce service
Family Lawyer
Law firm
Legal services
Property lawyer
Address: 19 Cheapside, Wakefield WF1 2SD
Review Score: 3.9
Number of Reviews: 52
Read Reviews
How Did You Pick The Best Will Trust & Probate Solicitors in Wakefield?
We started with a dataset of 12 listed Wakefield solicitors and will writing services we could find via Google Maps.
From there, we removed any listing that did not meet the following criteria.
Had no website
Had no reviews
Had an average review score below 4.0
At this point if we had 17 or fewer listings we listed all of them.
For cities where we were left with more than 17 solicitors we made further revisions by either increasing the required review score (e.g. going from a minimum of 4.0 to 4.9) and/or increasing the minimum number of required reviews (e.g. going from at least 1 review to at least 10).
In our view a solicitor which has 100 5* star reviews is likely more accurate than one which only has a single 5* review.
Note we only used review data from Google Maps and not any other third-party websites.
How much is will writing in Wakefield?
It really depends on what you need.
For the simplest wills you can take advantage of free charity will writing services or use an online service which with prices starting around just £30.
More complex wills, trusts and probate issues will cost significantly more. You can use the from below to get a free quote.
Solicitors In Other Cities
Bradford Will Writing
Bournemouth Will Writing
Chester Will Writing
St Albans Will Writing
Cambridge Will Writing