Below we look at the 3 "best" will writing, trust and probate solicitors in Uxbridge.
For more on how we chose the best please consult our FAQ section at the end.
Please not the following listings are in no particular order and we are not making any recommendations for any particular solicitor. Nor are we making any other financial recommendations. 
FS Estate Planning

Description from the business: None given
Additional Services:
None
Address: 1 Beacon Cl, Uxbridge UB8 1PX
Review Score: 4.4
Number of Reviews: 7
Read Reviews
EDC Lord & Co Solicitors
Description from the business: Residential Conveyancing
Commercial
Litigation
Probate / Wills
Additional Services:
General Practice Lawyer
Address: Waterside House, Riverside Way, Uxbridge UB8 2YF
EDC Lord & Co Solicitors website
Review Score: 4.1
Number of Reviews: 102
Read Reviews
HAL Solicitors (PEP Honke & Ally Lindsay)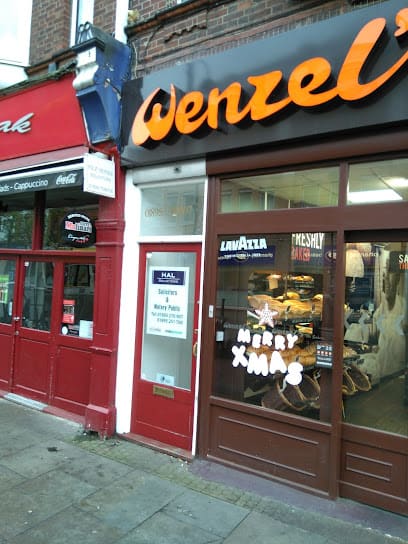 Description from the business: HAL Solicitors (formerly Ally Lindsay Solicitors and PEP Honke Solicitors) are long established and highly recommended solicitors in the Uxbridge area.
We have over 30 years of experience in the legal profession and, during this time, have built up an enviable reputation for quality.
We can assist with your criminal defence matters, conveyancing, divorce & family matters, will writing and probate, powers of attorney, notarial matters, extradition, school appeals, firearms appeals and other legal issues you may face.
Additional Services:
Conveyancer
Criminal defence lawyer
Divorce lawyer
Family Lawyer
Lawyer
Legal aid office
Legal services
Notary public
Trial Lawyer
Address: 8 High St, Uxbridge UB8 1JN
HAL Solicitors (PEP Honke & Ally Lindsay) website
Review Score: 4.4
Number of Reviews: 9
Read Reviews
How Did You Pick The Best Will Trust & Probate Solicitors in Uxbridge?
We started with a dataset of 10 listed Uxbridge solicitors and will writing services we could find via Google Maps.
From there, we removed any listing that did not meet the following criteria.
Had no website
Had no reviews
Had an average review score below 4.0
At this point if we had 17 or fewer listings we listed all of them.
For cities where we were left with more than 17 solicitors we made further revisions by either increasing the required review score (e.g. going from a minimum of 4.0 to 4.9) and/or increasing the minimum number of required reviews (e.g. going from at least 1 review to at least 10).
In our view a solicitor which has 100 5* star reviews is likely more accurate than one which only has a single 5* review.
Note we only used review data from Google Maps and not any other third-party websites.
How much is will writing in Uxbridge?
It really depends on what you need.
For the simplest wills you can take advantage of free charity will writing services or use an online service which with prices starting around just £30.
More complex wills, trusts and probate issues will cost significantly more. You can use the from below to get a free quote.
Solicitors In Other Cities
Newton-le-Willows Will Writing
Walton-on-Thames Will Writing
Chesterfield Will Writing
Christchurch Will Writing
Oxford Will Writing