A self-invested personal pension (SIPP) is the name given to the type of UK government-approved personal pension scheme, which allows individuals to make their own investment decisions from the full range of investments approved by HM Revenue and Customs.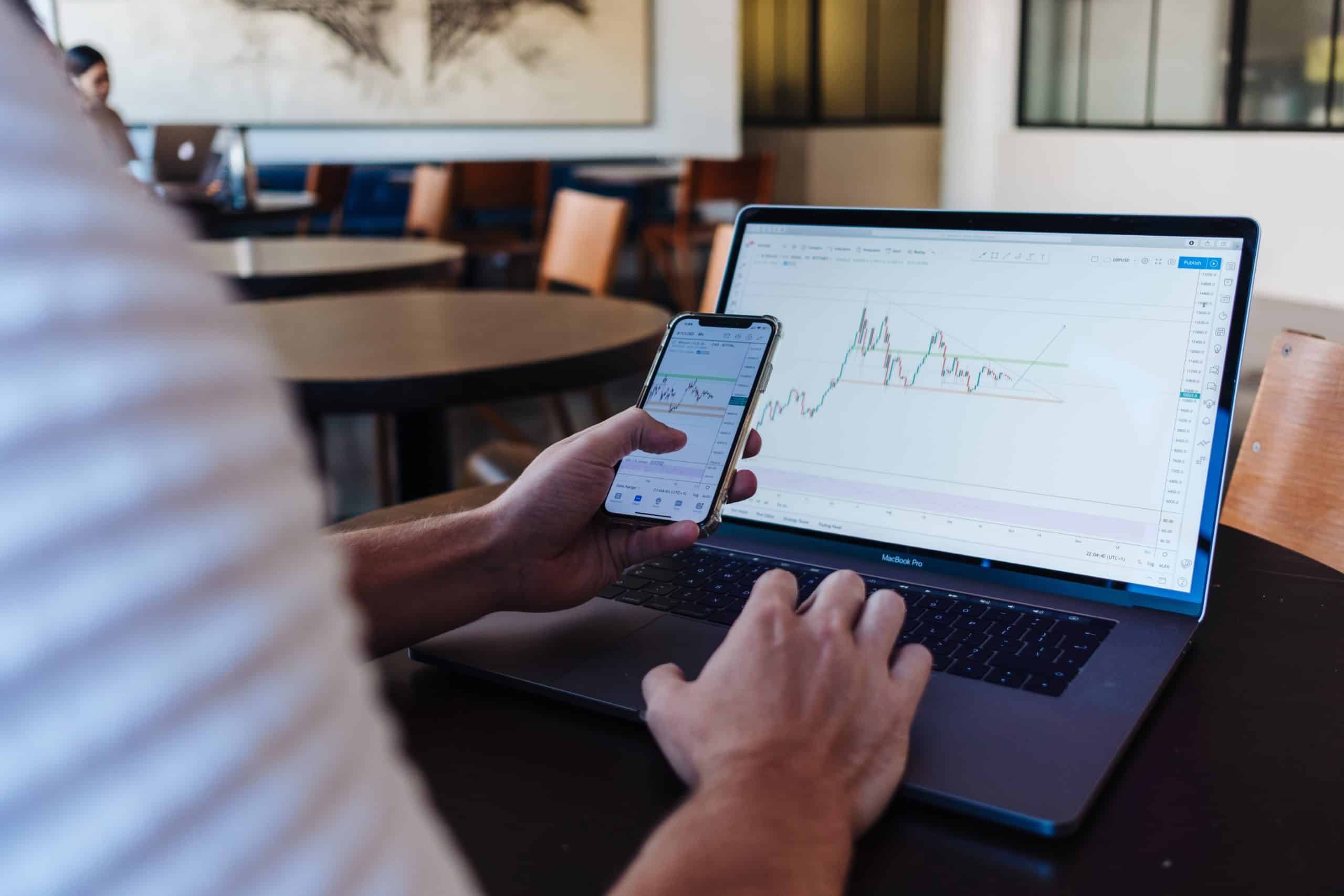 Please note companies are ranked in no particular order and data comes from each company's website and was last updated in March 2023. 
Featured: PensionBee*

Founded in London in 2014, PensionBee has 360,000 customers and over £1bn of investments
Pensions are managed by some of the world's largest money managers – State Street Global Advisors, HSBC, BlackRock and Legal & General
Low cost, flexible plans
Personal customer support account managers, or "BeeKeepers"
Switch plans, anytime
Simple, hassle-free pension consolidation process
Easy-to-use online dashboard and app
Handy online pension calculator and online resources
Award-winning: Online Business of the Year, SIPP Provider of the Year, Investment Marketing and Innovation 2019
Regulated by the Financial Conduct Authority
Excellent customer reviews
Website: PensionBee
Read the full PensionBee review.
Featured: Bestinvest*

Get up to £1,000 cashback cashback
No set-up fees
Tiered service fees of 0.4% or less per year
Invest how you like
Pay up to £500 towards any exit fees
SIPPs are not suitable for everyone. They may not be right for you if you don't want to invest across different asset classes or don't think you will make use of the investment choices available to you.

Bestinvest is an investment company based in Mayfair, London
The Best SIPP is a low-cost personal pension making it easy to choose how your retirement savings are invested
Choose from more than 2,500 funds, ETFs, investment trusts and nearly all UK shares
No account set-up fees and free fund dealing
£500 contribution towards your pension exit fees
Round the clock access to your online account
Easy to follow, free-to-access support guides
Award-winning: Best Low-cost SIPP Provider at the Investors Chronicle and FT Awards, Best SIPP Provider at the Shares Awards 2018 and Best SIPP for Beginners at the Moneywise Pension Awards 2018
Website: Bestinvest
Read the full Bestinvest review.
| PROVIDER | PLATFORM FEE | ADMINSISTRATION FEE (annual) |
| --- | --- | --- |
| @sipp | £231.00 | undisclosed |
| Aegon | £180.00 | undisclosed |
| AJ Bell | £425.00 | £480.00 |
| Alliance Trust | £210.00 | £350.00 |
| Alltrust | £375.00 | £600.00 |
| Amber Financial Investments | undisclosed | undisclosed |
| Ascentric | £300.00 | £180.00 |
| Aviva | £240.00 | undisclosed |
| Bank of Scotland | undisclosed | £90.00 |
| Barclays | undisclosed | £125.00 |
| Barnett Waddingham | £300.00 | £250.00 |
| Bestinvest | undisclosed | £120.00 |
| Charles Stanley | £240.00 | £100.00 |
| Close Brothers | undisclosed | £0.00 |
| Curtis Banks | undisclosed | £260.00 |
| Dentons | £350.00 | £420.00 |
| DP Pensions | undisclosed | £95.00 |
| Embark Pensions | £250.00 | £190.00 |
| Fidelity | undisclosed | £45.00 |
| Hargreaves Lansdown | undisclosed | undisclosed |
| HSBC | undisclosed | £45.00 |
| IG | undisclosed | undisclosed |
| Interactive Investor | undisclosed | £240.00 |
| Investec | undisclosed | undisclosed |
| IPM SIPP | undisclosed | £540.00 |
| IWeb | undisclosed | £90.00 |
| James Hay | undisclosed | £750.00 |
| London & Colonial | £200.00 | £220.00 |
| LV= | undisclosed | undisclosed |
| Mattioli Woods | undisclosed | undisclosed |
| Momentum Pensions | undisclosed | undisclosed |
| Morgan Lloyd | undisclosed | undisclosed |
| Novia Financial | undisclosed | £75.00 |
| Nucleus | undisclosed | undisclosed |
| Nutmeg | £500.00 | £374.00 |
| Organon Trustees | undisclosed | undisclosed |
| Parmenion | undisclosed | undisclosed |
| PensionBee | undisclosed | £480.00 |
| Pilling & Co | £120.00 | £120.00 |
| Redswan Pensions | undisclosed | £395.00 |
| Royal London | undisclosed | undisclosed |
| Sanlam | undisclosed | undisclosed |
| Standard Life | undisclosed | undisclosed |
| Stocktrade | undisclosed | undisclosed |
| Talbot and Muir | undisclosed | £210.00 |
| The Share Centre | undisclosed | £180.00 |
| True Potential Investor | undisclosed | undisclosed |
| Vanguard | undisclosed | undisclosed |
| Xafinity | £95.00 | £190.00 |
1. @sipp
Based in Glasgow and formed in 2001, @sipp is a privately owned, independent fund manager
Four main SIPP offerings: Solo SIPP, Solo SIPP +, Collective SIPP and Full SIPP
Also specialises in commercial property sales and SSAS investment products
Transparent, menu-based pricing – pay as you use
The ability to contribute, or transfer in benefits, anytime – without charge
Whole of market investment options
Fast same day application and investment request process
Easy migration between family SIPP products, as and when needs change
Drawdown and UFPLS options – with multiple payment dates throughout each month
Clear, easy-to-understand downloadable literature
Website: @sipp
Read the full @sipp review.
2. Aegon

Originally known as Scottish Equitable back in 1831, Aegon is now one of the world's largest financial service organisations
Aegon's ARC (Aegon Retirement Choices) SIPP product offers access to around 4,500 investment options
Useful online resources such as a Retirement Advisory Library, Pensions Technical Zone and Retiready retirement planning service
Simple transfer process – transfer an old pension to the ARC SIPP
Multiple award winner including 2019 Best Claims Management / Claims Team award, Cover Protection award, Moneyfacts award, HR Specialist of the Year
Moneyfacts 5 Star Rating
Defaqto 5 Star Rating
Many decent customer reviews and recommendations
Website: Aegon
Read the full Aegon review.
3. AJ Bell

With assets totalling £54.3 billion, AJ Bell is one of the UK's largest investment platforms
A wide range of investment opportunities
The AJ Bell Platinum SIPP is established as a trust, with you and AJ Bell (PP) Trustees Limited appointed as its trustees
Low fees and costs
Dedicated administration team and access to AJ Bell consultants
SIPP Illustration Tool produces illustrations to show your projected pension commencement lump sum and maximum income drawdown pension
Award-winning: Sunday Times 100 Best Companies, Money Marketing Awards and Moneyfacts Annual Star Ratings 2020
Flexi-access drawdown available
Payment of death benefits
Website: AJ Bell
Read the full AJ Bell review.
4. Alliance Trust

Based in Dundee, Scotland, Alliance Trust is an award-winning investment platform service provider established in 1986
Alliance Trust's SIPP offers a range of long term investments including funds, investment trusts, ETFs and shares, which can be held in tax-efficient accounts
Over 4,000+ investment options available
The company also offers a range of Pension, ISA, Investment Account and child savings solutions applicable at various life stages
Over 100+ Fund Managers available to give impartial investment advice
Award-winning: Shares Award, Money Observer, Online Personal Wealth
Growth is free of income and Capital Gains Tax
A decent quantity of downloadable supporting literature and guides
Website: Alliance Trust
Read the full Alliance Trust review.
5. Alltrust

Based in Cardiff, Alltrust provides bespoke investment service to clients and their advisers for self-invested schemes
Individual and Group SIPPs available
Pays a tax free cash sum and a regular income
Contributions can usually be started or stopped at any point
Provision for Group SIPP which is more cost-effective
Technical Help Centre offers due diligence and guidance
Good information on the website, easy to navigate
Fixed fees – the company does not benefit from any cuts, any commissions, or any referral fees
Alltrust also specialises in the provision of Actuarial, Trustee and Administration Services for SIPPs and SSASs
Website: Alltrust
Read the full Alltrust review.
6. Amber Financial Investments

Located in Wilmslow and established in 2012, Amber Financial Investments provides a range of investment solutions
Amber Financial Investments' SIPP is called The Amber Wrap
Clients are provided with their own customisable Client Portal
Investments managed together in one convenient 'wrap'
Quarterly statements, contract notes and tax reports provided to facilitate clearer communication
Independent advice free from restrictions
Customisable client portal for quick account access
Regulated by the Financial Conduct Authority (FCA)
No hidden charges
Partnered with SEI Investments (Europe) Limited, a leading global provider of investment
Website: Amber Financial Investments
Read the full Amber Financial Investments review.
7. Ascentric

Located in Bath, Ascentric is an investment management platform
It has recently become a part of M&G plc: a FTSE 100 international savings and investments business with a 170 year heritage
Ascentric's SIPP is a long term investment designed to provide you with a lump sum and/or income in retirement
Access to a wide range of investment and tax wrappers
Online platform brings investments and pensions together in one place
A simple, single pricing structure
A full valuation statement twice a year by post
A member of the London Stock Exchange
Money is protected by the Financial Services Compensation Scheme (FSCS)
Website: Ascentric 
Read the full Ascentric review.
8. Aviva

Aviva is a market-leading insurance company made up of separate businesses that offer a large range of insurance and savings products
Aviva's Personal Pension Plan is for individuals under 75 who want to invest for retirement in a tax-efficient way
Manage online: stop, start or change payments with no penalties
Flexible retirement options from age 55 onwards
Flexible payment options: pay in monthly, yearly or one-off
Leave money to a loved one if you pass away
Good online resource and downloadable information packs
Aviva's Financial Advisors rated 4.6/5 in a 2019 survey
Discount on fees over £20,000 investment
Website: Aviva
Read the full Aviva review.
9. Bank of Scotland

The Bank of Scotland plc is a commercial and clearing bank based in Edinburgh, Scotland
With a history dating to the 17th century, it is the fifth-oldest extant bank in the United Kingdom
20-45% tax relief on your pension contributions
Pay no UK tax on income from dividends, and protect any profit from Capital Gains Tax
Investment opportunities up to £40,000 per year
Informative website with clear concise information
Easy to use online tools and support services
Detailed product information available online
Simple pricing and no hidden costs
FSCS protected
Website: Bank of Scotland
Read the full Bank of Scotland review.
10. Barclays

Barclays plc is a British multinational investment bank and financial services company, headquartered in London
Over 2,000 funds and Exchange Traded Funds (ETFs), trusts and shares to invest in
Smart Investor provides access to tools, articles, videos and research to help customers make informed investment decisions
Pay lump sums into your SIPP, or make regular contributions, whichever suits you best
Over 2,000 funds and Exchange Traded Funds (ETFs), investment trusts and shares
Useful online resources available such as the cover calculator tool
Handy online jargon buster guide
Transparent fee structure
Provided and administered by AJ Bell, an award-winning pension provider
Website: Barclays
Read the full Barclays review.
11. Barnett Waddingham

Barnett Waddingham is a leading independent UK professional services consultancy at the forefront of risk, pensions, investment and insurance
The company's Flexible SIPP is a versatile product combining the benefits of a 'lite' SIPP with the wider options and full service of a bespoke SIPPPanel of discretionary fund managers (DFMs)
Specific commercial property expertise
One set of terms with one fee schedule
Dedicated individual contact
An informative website with helpful downloadable content
Offices all around the UK
Moneyfacts 5 Star Rating 2020
Website: Barnett Waddingham
Read the full Barnett Waddingham review.
13. Charles Stanley

A long-established, reputable firm, one of the oldest on the London Stock Exchange
Award-winning: Platinum Winner, Boring Money Best Buy, ADVFN Best SIPP Provider
The Charles Stanley Direct SIPP gives you control of where you invest, offering access to over 3000 Funds, as well as UK and Overseas Shares
Competitive fees and charges
Control over your investments and contribution methods
Flexibility to select the best ways to take your benefits at retirement
The Government will top up your contribution with 20% basic rate tax relief
Authorised and regulated by the Financial Conduct Authority
A helpful website and well-functioning platform and app
Useful downloadable content and supporting literature
Website: Charles Stanley
Read the full Charles Stanley review.
14. Close Brothers

Established in 1878, the Close Brothers Group plc is a FTSE 250 leading UK merchant banking group
Invest in a wide choice of investments
No SIPP administration fee
No charge for transfers
Online portal is easy to use and accessible at any time
View your SIPP on the go with the Close Brothers Asset Management App
Free access to our expertise and in-house research
Award-winning: Private Asset Managers, FT Adviser, STEP and Wealth Briefing
Excellent customer reviews and recommendations
A long-established, trusted brand
Website: Close Brothers
Read the full Close Brothers review.
15. Curtis Banks

Curtis Banks specialises in self-invested pensions and since 2009 has grown to be one of the UK's largest independent SIPP and SSAS providers
Award-winning: Moneyfacts 2019
Defaqto 5 Star Rating
Direct access to commercial property, including borrowing, succession planning and part/joint purchase
Access to nearly all UK platform, broker and discretionary fund managers
Teams of qualified experts dedicated to every step of the pension process
No minimum investment
Modern, functional online portal, completely responsive to any device to access on the go
Fully consolidated annual statement
Useful online resources eg. downloadable How To guides
Website: Curtis Banks
Read the full Curtis Banks review.
16. Dentons Pensions
Located in Surry, and established in 1979, Dentons Pensions has been delivering self invested pension administrative services for over 40 years
Denton's SIPP is a personal pension wrapper that lets you save for your retirement in a tax-efficient way
Tax relief on permitted personal contributions at your highest marginal rate of income tax
A wide range of assets to invest in
View SIPP information online through Denton's adviser and client portal
Every SIPP client has a dedicated Pension Consultant and Administrator
Award-winning: Moneyfacts and Financial Advisor 2020
Helpful online resources and downloadable information
Website: Dentons Pensions
Read the full Dentons Pensions review.
17. DP Pensions

Located in Kent, David Phillips founded D A Phillips & Co Ltd in 1985 to be an independent pensioneer trustee company
It administers small, self administered investment schemes
DP Pension's SIPP is a registered personal pension scheme which offers various investment opportunities
Defaqto 5 Star Rating 2020
Fast turnaround of investment
Competitive pricing
Various member benefits
SIPP illustrations and downloadable resources
Large library of supporting literature
Website: DP Pensions
Read the full DP Pensions review.
18. Embark Pensions
Based in Bolton, Embark Pensions is a wholly owned subsidiary of Embark Group
It has over 40 years of expertise in pensions and over £34bn assets under administration
Several SIPP products offered including The Option SIPP, The Full SIPP and The Embark Third Party Investment Account (TPIA)
Paper-free online application process
Fast, efficient SIPP set up
A helpful and extensive literature library
Bespoke products to suit a client's individual circumstances
No hidden charges or time costed fees
Low entry costs to investment
Regulated and authorised by the Financial Conduct Authority
Website: Embark Pensions
Read the full Embark Pensions review.
19. Fidelity International

Fidelity International provides world class investment solutions and retirement
Fidelity's flexible, award-winning SIPP is a great way to save for retirement with significant tax benefits
Low cost admin fees
£25 cashback when you invest
Flexible retirement options
Thousands of funds and shares to choose from
Over 50 years of expert guidance including insights and investment tools
Helpful downloadable guides and product information
Award-winning: Best Buy 2020, Moneywise Pension Awards 2019
Website: Fidelity International
Read the full Fidelity International review.
21. Hargreaves Lansdown

Founded in 1981 and based in Bristol, Hargreaves Lansdown is a FTSE 100 company and one of the UK's leading savings and investment platforms
Check your investments 24/7, online or via the company's award-winning app
At least 20% tax relief on anything you put in if you're a UK resident and under 75
No UK income tax or capital gains tax to pay on investments
Freedom to invest almost anywhere you like
Take money out as and when you want to from age 55
Research, ideas and updates offered to help with investment decisions
Fast and responsive: 20 seconds average call answer time
Award-winning: Your Money, Good Money Guide, Feefo Gold Trusted Service
Positive customer feedback and decent online reviews
Website: Hargreaves Lansdown
Read the full Hargreaves Lansdown review.
22. HSBC

HSBC is one of the world's largest banking and financial services organisations, serving more than 40 million customers
HSBC has partnered with Fidelity Funds Network to deliver its SIPP
This gives customers a large choice of funds and shares to invest in
Includes seven HSBC world selection multi-asset funds, two HSBC sustainable multi-asset funds and five third-party multi asset funds
Low cost admin fees
Flexible retirement options
A trusted brand with many years of expert guidance including insights and investment tools
Award-winning: Best Buy 2020, Moneywise Pension Awards 2019
Website: HSBC
Read the full HSBC review.
23. IG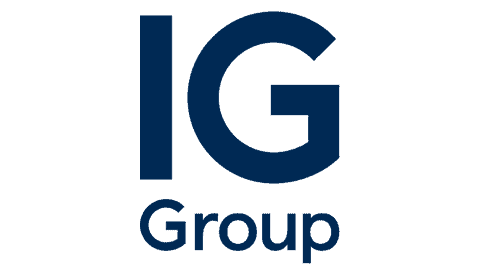 The IG Smart Portfolio SIPP allows you to invest up to £40,000 in a tax year
This generates at least 20% tax relief on your contributions with no capital gains or income tax to pay
Reduce cash drag with fractional-share investments
See your total cost of ownership (TCO) before you invest
Get diversified global exposure
Apply for your SIPP entirely online and use a digital signature to save time on your application
Receive an expertly managed portfolio that's right for your risk profile
Award-winning: Online Personal Wealth Awards, ADVFN International Finance Awards 2020
Good customer feedback
Excellent technical support and a user-friendly platform
A long-established, reputable company since 1974
Website: IG
Read the full IG review.
24. Interactive Investor

Interactive Investor is the UK's number one flat-fee investment platform
With over £30 billion of assets under administration and over 350,000 customers
Interactive Investor's SIPP lets you choose how and where your pension is invested
£60 discount on new SIPP accounts
Special offer: £100 of free trade credits
Flat rate fees which covers you for multiple accounts
1 free trade per month: get back £7.99 credit every month to buy or sell any investment
Award-winning: Trust Pilot 'Excellent' Review
Positive customer feedback and user experiences
Website: Interactive Investor
Read the full Interactive Investor review.
25. Investec

Established in 1827 and based in London but with offices all over the UK
Investec offers international financial solutions to private, institutional and corporate clients
Free initial consultation with Investec's Financial Planners
A trusted brand with a long history of financial planning
Expert recommendations to ensure you're tax efficient
Positive feedback on the iOS app, which works fast and has many useful functions
Useful insights, guides and downloadable web content
Competitive interest rates
Offices nationwide
Website: Investec
Read the full Investec review.
26. IPM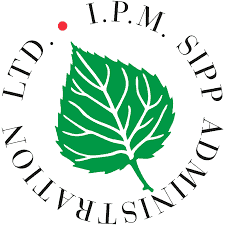 Founded in 1995 and based in Hertfordshire, IPM is a privately-owned, bespoke SIPP operator
The IPM SIPP is a bespoke SIPP offering, tailored to a client's individual requirements
Moneyfacts 5 Star Rating
Simple and transparent fees
Investment flexibility with advice from an experienced team
A large list of standard and non-standard investments
A useful library of downloadable help guides and supporting literature
Helpful case studies to compare investment stories
Website: IPM
Read the full IPM review.
27. IWeb

Dedicated administration team and access to AJ Bell consultants
SIPP Illustration Tool produces illustrations to show your projected pension commencement lump sum and maximum income drawdown pension
Award-winning: Sunday Times 100 Best Companies, Money Marketing Awards and Moneyfacts Annual Star Ratings 2020
Flexi-access drawdown available
Payment of death benefits
Authorised and regulated by the FCA
Low cost, no frills
Website: IWeb
Read the full IWeb review.
28. James Hay

James Hay has over 40 years' experience in pension and investment savings
The company is one of the first SIPP providers in the UK
The Modular iSIPP can evolve with you, allowing you to adapt your plan to any changes in your circumstances
Manage your plan online 24/7
Online tools to help manage and monitor your investments all in one place
A wide choice of investment funds
Online Investment Centre gives access to funds, offering discounted fund charges and lower minimum investment entry levels
Useful downloadable guides
A clear, well laid-out website
A range of tax advantages
ISO27001 certification
Award-winning: AKG Actuaries & Consultants and FinalytiQ awards
Website: James Hay
Read the full James Hay review.
29. London & Colonial

Based in Milton Keynes, London & Colonial has been providing innovative pension products for more than 20 years and was one of the earliest companies to provide a pure SIPP in 1995
A large choice of both Standard and Non-Standard financial investment opportunities
Access to London & Colonial's panel of Investment Managers, Execution Only Stockbrokers
Offshore Bonds and Investment Platforms
Quick and easy online dealing portal
Flexible SIPPs to meet bespoke needs
One of the earliest and most experienced companies to provide a pure SIPP
A large library of downloadable help guides and supporting literature
Dedicated Customer Relationship Managers
Website: London & Colonial
Read the full London & Colonial review.
30. LV=

A company with longevity and a rich 175 year history
Access to a selected range of leading investment managers
A large range of blended investment solutions to choose from
A simple wrapper charging structure with the flexibility to move between investments
Moneyfacts 5 Star Rating and Defaqto Gold Certification
A clear, well laid-out website
'Heart of Retirement' adviser hub and online resources
Free access to the LV Retirement Pathfinder; an impartial retirement modelling tool
A wealth of downloadable supporting literature
Excellent online customer reviews
Website: LV=
Read the full LV= review.
31. Mattioli Woods

Established in 1991 Mattioli Woods is a leading UK provider of wealth management and employee benefits
Transparent charging structure
Receive tax relief on contributions uplifting the amount you save
Flexible drawdowns
Multi-member scheme
Multi award-winning: Money Marketing, 1000 Companies to Inspire Britain, Retail Investment Product of the Year
A profitable and highly regarded financial Group
Useful downloadable content, help guides and video tutorials and webinars
Detailed performance updates
Offices nationwide offering local support
Website: Mattioli Woods
Read the full Mattioli Woods review.
32. Momentum Pensions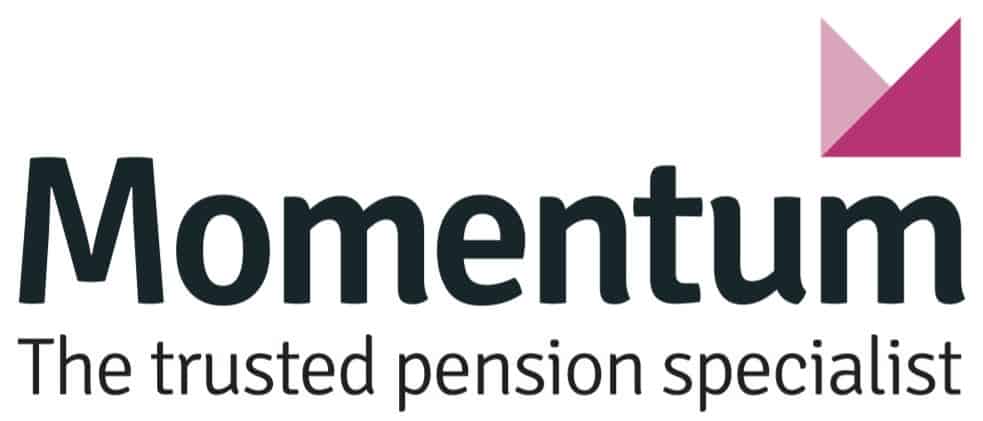 Established in 1998, Momentum Pensions is one of the world's leading pension providers
Specialist pension solutions for British expatriates
Regulated and approved to provide pensions solutions in Malta, Gibraltar and the Isle of Man
Transparent fee structures
A range of pension products offering a wide choice of attractive investment options
A non-advisory investment service to clients
Website: Momentum Pensions
Read the full Momentum Pensions review.
33. Morgan Lloyd

Based in Bristol, Morgan Lloyd has been providing pension services since 2003
Award-winning: Gold Standard for Investor in Customers
A wide range of allowable SSAS and SIPP investment opportunities
Several bespoke SIPP products to choose from
MyViewpoint app provides a daily reconciled valuation of your SSAS or SIPP
A team of highly experienced technical staff and pensions administrators
Regulated by the Financial Conduct Authority
A company ethos of achieving Total Customer Satisfaction
An easy-to-use, clear website
Website: Morgan Lloyd 
Read the full Morgan Lloyd  review.
34. Novia Financial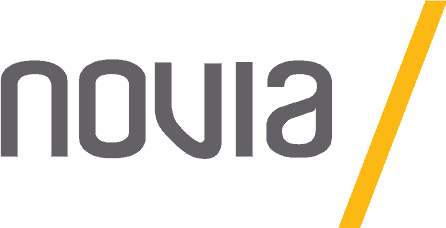 Based in Bath, Novia Financial provides a wealth management service for investment advisers and their clients
Access to a very broad range of investments and product wrappers
Transfers from existing pension arrangements elsewhere
Income drawdown payments available both before and after age 75
Use different investment strategies for different elements of the SIPP
A full suite of portfolio management tools
Market leading technology, purpose built by GBST
Independence from any product provider
An extensive online library of supporting information and downloadable content
Website: Novia Financial
Read the full Novia Financial review.
35. Nucleus Financial

Based in Edinburgh, Nucleus was formed in 2006 to manage clients' investment portfolios and help them meet their personal objectives
The Nucleus Pension account is a SIPP that offers tax-efficient, low cost investment solutions
No charges for any types of drawdown
You can take income monthly, quarterly, six-monthly, annually, or as a one-off lump sum
Regional sales and account support
'Illuminate' online hub designed to help you build and share knowledge
Excellent online support and helpful content
Sophisticated technology platforms
Award-winning: Scaleup of the Year, Best Employer of the Year, Platform of the Year
Website: Nucleus Financial
Read the full Novia Financial review.
36. Nutmeg

Based in London, Nutmeg was the first, and now the largest, digital wealth manager in the UK with over 75,000 customers
Simple, jargon-free services and advice
Transparent 24/7 access to your account
A wide range of risk levels and investment opportunities
Social responsibility focus
25% government top-up on personal net contributions
Accounts are proactively managed by an experienced investment team
Easy to transfer or consolidate old pension pots
Regulated by the Financial Conduct Authority and protected by the Financial Services Compensation Scheme
A clear, simple, well-explained website
Award-winning: Best Stocks & Shares ISA Provider 2019
Excellent customer reviews
Website: Nutmeg
Read the full Nutmeg review.
37. Organon Trustees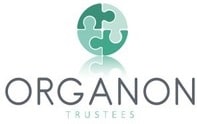 Founded in 2007 and located in Stockport, Organon Trustees is now a well-established player in the self-invested pensions sector
The company specialises in SIPPs, SSASs and Commercial Property investment opportunities
No transaction charges on sale and purchases of standard investments
No annual property management charges
No requirement to use linked service providers such as solicitors, surveyors, property insurers etc.
Independence – Organon does not provide financial advice to individuals
Authorised and regulated by the Financial Conduct Authority
Website: Organon Trustees
Read the full Organon Trustees review.
38. Parmenion

Launched in 2007 and located in Bristol, Parmenion is an award-winning technology and investment solutions business
Part of the Standard Life Aberdeen plc group with investment assets of over £6.5bn
The Parmenion SIPP is a pension plan that lets you choose how your savings are invested, offering flexible access to capital with exemption from Inheritance Tax
Cutting edge portfolio-building technology
Intuitive technology encompasses drawdown flexibility
Quick and easy online application process
No additional charges, even within drawdown
Defaqto 5 Star investment services
UK Platform of the Year 2019
Website: Parmenion
Read the full Parmenion review.
40. Pilling & Co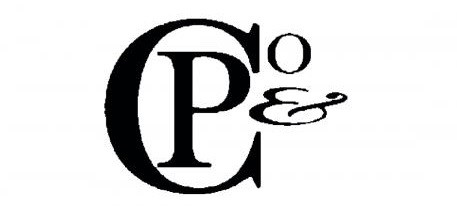 Founded in 1893, Pilling & Co specialise in Investment Management and Discretionary Management services
A long-established, trusted name
Pilling & Co's SIPP allows independent investors to choose and control their own investments in a form which is tax efficient
Low cost, tax efficient products
You do not have to actually retire from work to take your benefits
Receive tax relief at your marginal rate on personal contributions
Freedom to change your investments as often as you want
Good customer reviews
Website: Pilling & Co
Read the full Pilling & Co review.
41. Redswan Pensions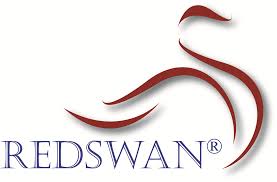 Based in Manchester, Redswan Pensions are a highly specialised firm of pension consultants
Offering SIPP and SSAS products
A large range of investment opportunities
Specialised Pension Consultants available
Large library of downloadable content, news and information
SIPP tax advantages on income and capital gains
Regulated by the then Financial Services Authority
Website: Redswan Pensions 
Read the full Redswan Pensions review.
42. Royal London

Established in 1861, Royal London is the UK's largest mutual life and pensions company
A long-established, popular brand
Royal London's SIPP is a personal pension plan offering access to a large range of investment opportunities
Tax relief efficiencies
Employers can contribute to the pension plan
Invest in both non-insured assets as well as insured assets
Fast, direct access to a team of experts
Award-winning: Money Marketing Awards, Financial Adviser Service Awards and Company of the Year
Website: Royal London
Read the full Royal London review.
43. Sanlam Wealthsmiths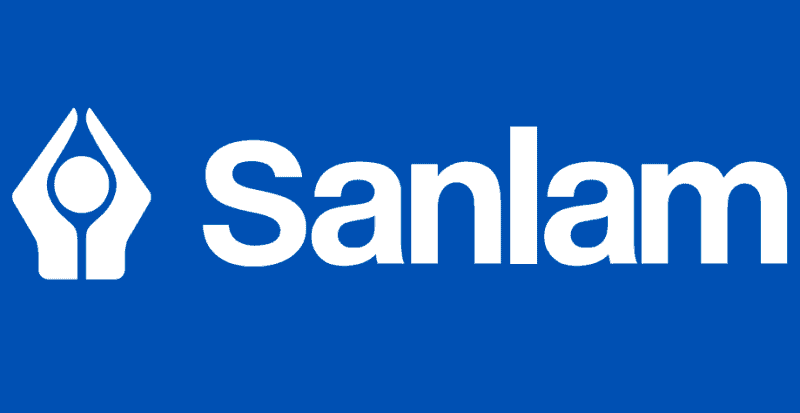 Established in 1918 as a life insurance company, Sanlam is a South African financial services group headquartered in Bellville, Western Cape
It provides modern financial products and services to individuals, businesses and charities
Sanlam's OneSIPP product is a self-invested personal pension that can be used on either a trust or insured basis offering clients additional protection, tax efficiencies and flexibility
Access to a wide range investment products and services
Discretionary managers available to offer help and investment advice
Commercial property and multi-member options
Defaqto 5 Star Rating
Multiple award winner including Private Asset Manager Awards 2019, Wealthnet and Investors Choice
Website: Sanlam Wealthsmiths
Read the full Sanlam Wealthsmiths review.
45. Standard Life

A well-known, trusted brand for the past 200 years
Europe's biggest mutual company
The Standard Life SIPP is designed for customers who are more comfortable with investment risk and wish to enjoy tax relief benefits
Access to hundreds of pension funds from leading fund managers as well as thousands of mutual funds, and stocks and shares
Pension payments will be topped up with tax relief
Leading fund managers to negotiate better deals on investments
Online mobile-optimised dashboard
Handy online pension calculator and support tools
Award-winning products and services
Website: Standard Life
Read the full Standard Life review.
46. Stocktrade
Since 1993 Stocktrade has been providing trading services to large companies, investment platforms, pension providers and building societies
Access to more than 4,000 different investments
Access to the 'Research Centre' via an online platform
Ability to deal online or by telephone
All administration is handled on your behalf including collection of dividends
Established relationships with many large and small pension providers
A large library of downloadable supporting literature
Website: Stocktrade
Read the full Stocktrade review.
47. Talbot and Muir

Formed in 1993 and based in Nottingham, Talbot and Muir Ltd provide administration to Small Self Administered Pension Schemes
The company offers SIPP and SSAS products
Menu-based tier pricing
Zero set-up fees
A personalised approach from an experienced team, including commercial property specialists
Full retirement options available
No investment panel so you are free to work with any investment partner
A 'cradle to grave' administration system
Downloadable product literature and quick links
Defaqto 5 Star Rating
Award-winning: Money Marketing
Regulated by the Financial Conduct Authority
Website: Talbot and Muir 
Read the full Talbot and Muir review.
48. The Share Centre

Founded in 1990, The Share Centre has grown into one of the UK's leading stockbrokers
In July 2020 it became part of the Interactive Investor Group
Excellent customer service levels
Cheaper fees than most
A wide range of investment opportunities
Share Centre platform accessible via website or mobile app
A simple share-dealing protocol with easy access to knowledge, insights, market analysis, tips and expertise
A helpful website with useful online tools, resources and FTSE updates
Helpful dealing app that is easy to use
Positive customer reviews
Award-winning: Best Online Stockbroker 2020
Website: The Share Centre
Read the full The Share Centre review.
49. Vanguard

The Vanguard Personal Pension is a SIPP that allows you to make your own investment decisions within a range of Vanguard funds
40 years experience with 30 million investors worldwide
Many positive customer reviews, excellent customer service
Commitment to keeping costs low
Over 75 funds to invest in
Helpful website with useful downloadable content and clear information
Website: Vanguard
Read the full Vanguard review.
50. Xafinity

Part of the XPS Pensions Group, which provides services to over 800,000 pension scheme members
Several SIPP products at various levels to choose from
A large choice of investment opportunities available
Online SIPP Centre tool to manage investments effectively
No minimum fund value
Low costs
Comprehensive retirement options including flexi-access drawdown
Products and product support designed to last a lifetime
A handy SIPP vs SSAS comparison guide
Free SIPP review offered to new customers
Defaqto and Moneywise 4 Star ratings
Website: Xafinity
Read the full Xafinity review.
What is a SIPP?
A self-invested personal pension (SIPP) is a pension 'wrapper' and is the name given to the type of UK government-approved personal pension scheme which allows individuals to make their own investment decisions from the full range of investments approved by HM Revenue and Customs. Often referred to as a 'DIY' pension, it is great for people who are happy to make their own investment decisions and manage the associated risk. Investments go down in value as well as up so it is possible that you could earn back less than what you actually invest.
SIPPs offer much wider investment powers than are generally available for personal pensions and group personal pensions. You can invest in a wide range of assets, such as quoted UK and overseas stocks and shares, unlisted shares, collective investments, investment trusts, property and land insurance bonds, commercial property and much more.
SIPPs work much the same way as other personal pensions. You can add money to your pension as and when you like. They are flexible and portable. If you change jobs, or stop working, you can continue contributing to the scheme, and, if you join a new employer, they may also decide to contribute to it. SIPPs make it very easy for you to manage your pension as you can see how well it is performing online at any time, and you can make any changes whenever you like.
Once of the main benefits of taking out a SIPP is the tax efficiencies that you will get. For every £80 you put into your SIPP, the Government add £20, and you can claim an extra £20 if you're a higher earner. You can usually take out up to 25% of the pot tax free and the rest is treated as taxable income. If you pay a higher rate of tax you'll usually be able to claim back even more with your tax return. Once it's in your SIPP, your money can grow free from UK capital gains and UK income tax. The tax benefits will depend on your individual circumstances and tax rules are subject to change.
Under current legislation, you can start drawing retirement benefits from your SIPP from the age of 55 and you don't have to stop work to draw benefits.
How do SIPPs work?
A SIPP is a form of pension wrapper which allows investments in the SIPP to benefit from income tax -relief. These investments and funds are held in Trust and the SIPP provider acts as the Trustee for the holder of the SIPP. In the main there are two types of SIPPs, full SIPPs and low-cost SIPPs:
Full SIPPs offer a wider choice of investments and are usually available through a specialist SIPP firm, who will provide you with information and help you to administrate your investments. Such firms may charge higher fees than compared to low-cost SIPPs and they will not offer you advice so you will remain responsible for your own investment decisions.
Low-cost SIPPs, on the other hand, can be accessed through an online investment platform and they usually come with lower fees than a full SIPP but are more expensive than a standard personal pension. The choice of investments available are smaller than a full SIPP. Usually your SIPP provider or platform will not give you investment advice, however you can choose to have a financial adviser to manage the SIPP and make the investment decisions for you, in line with your risk appetite and aims of the SIPP. You will need to pay your financial adviser for this advice and service. Investing in a SIPP is generally more suitable for experienced investors with larger pension pots.
FAQs
How much is a state pension and how much will I get?
In 2023/24 the full value of a State Pension is £204 per week. If you're married, and both you and your partner have built up a state pension, you'll get double this amount.
The actual amount you get depends on your National Insurance record.
The UK government, to reduce its bill for the state pension, allows pension savers to 'contract out' of being part of the second state pension scheme.
Being contracted out means that you've been making NI contributions at a reduced rate (in a final salary scheme), or receiving a rebate into your pension – and so conversely you will get less state pension than those who didn't.
If you have 'contracted in' then you will not lose any additional state pension they have been accrued by making full National Insurance contributions.
The actual day that your pension is paid into your bank will depend on your National Insurance number. It is usually paid every 4 weeks into an account of your choice. You will be paid in arrears.
What happens to my SIPP when I die?
When you die the remaining value of your SIPP can be passed on to your nominated beneficiaries. This could include your spouse or life partner, children or grandchildren, wider family, friends, work colleagues or a charity.
The death benefits can either be paid to your beneficiaries as a lump sum or used as an ongoing pension to provide an income and benefit from leaving the money invested in a tax efficient wrapper.
If death occurs before your chosen retirement age and your SIPP has not yet been drawn down for income purposes, the fund can be passed on to your beneficiaries free of any income tax as long as the SIPP death benefits are paid out within 2 years.
If a SIPP holder dies having not completed any expression of wishes, trustees will usually look to pay out any SIPP pension death benefits to living dependents in the first instance. If there are no dependents then the scheme administrators have the power to nominate any other individual or entity (a charity, for example) to receive these benefits instead.
The proceeds from a SIPP pension do not form part of your estate for inheritance tax purposes if they have remained uncrystallised at the time of your death.
How do I set up a SIPP?
The length of time it takes to set up a SIPP depends on the type of account you choose. If you are the primary or sole contributor to a SIPP and it is your own account, then setting up a SIPP account could take less than 30 minutes online.
Where your employer will be making the regular contributions, you will typically need them to fill in a specific form to open your SIPP.
If a different third-party is setting up and contributing to your SIPP, a different, separate form will be required before the account is opened.
Once you know what type of SIPP you want, you can then decide on which provider to use, and there are many different SIPP providers to pick from, each with different requirements and eligibility criteria.
It is often very worthwhile speaking with a SIPP expert to help you understand the various criteria and benefits that SIPP providers can offer, and which will be best suited to you.
There will be different costs associated with setting up and managing your SIPP, and different providers will offer different online tools, support guides, help resources and personal services to help you invest with your SIPP.
SIPP set up costs will vary from company-to-company and account-to-account. You can expect additional costs going forward, including annual administration charges.
SIPPs vs ISAs: What's The Difference?
Both self-invested personal pensions (SIPPs) and individual savings accounts (ISAs) offer tax advantages, so which tax wrapper is best for you to choose?
Both SIPPs and ISAs offer generous relief from tax, encouraging us to save. But this tax relief can come at different times and with different trade-offs, so the best one often depends on whether your savings goals are short or long-term and how disciplined you are.
A SIPP allows you to make payments before tax, which means you don't pay the tax that would otherwise be due on the bit of your income that you have put aside.
This could be worth 20% of the whole amount before tax, which will be added to your pension. This means that the after-tax cost of a payment to a SIPP is much lower.
By contrast, payments into an ISA attract no tax relief. The ISA will benefit you most, and start to offer value, when you want to actually spend your accumulated savings.
With a SIPP, you can only take 25% of your fund tax-free, with any further income payments attracting tax at your normal rate. All payments from an ISA, on the other hand, are tax-free.
With an ISA your money is available at any time, offering the flexibility to access your cash when you need it – maybe for a deposit on a house, a car or paying school or university fees – at short notice.
With a SIPP, however, your money cannot usually be cashed in before the age of 55.
* Please note we are PensionBee customers and will a commission if you open an account. We are also affiliates of BestInvest, Aldermore and Shepherds Friendly.